According to a report by CNSNews, the United States has approved the resettlement of 483 Syrian refugees since the terrorist attacks in Paris last November, and only one is a Christian.
The lone Christian constitutes 0.2 percent of all of the Syrian refugees approved for resettlement in the United States since Nov. 13, 2015.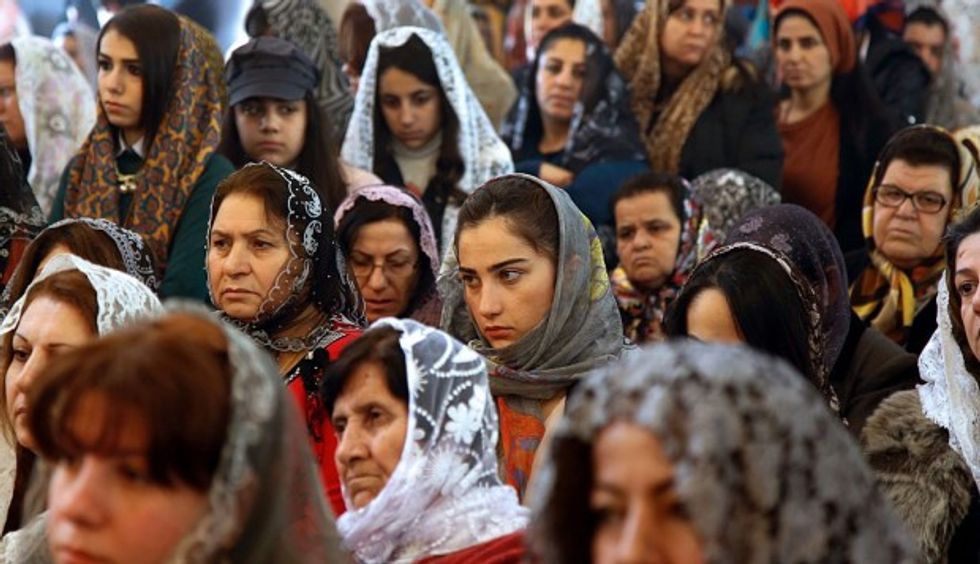 Assyrian Christians from Syria and Iraq attend a Christmas mass at Saint Georges church in an eastern suburb of the Lebanese capital Beirut Dec. 25, 2015. (Anwar Amro/AFP/Getty Images)
Almost half the refugees — 228 — are children under 14; 106 are women aged 14-50; and 125 are men between the ages of 14 and 50.
The overwhelming majority — 470 — of the refugees Sunnis, three are Shi'ites and nine were identified as "Moslem."
A single refugee was identified as a member of the Greek Orthodox Church.
The CNSNews report examined the numbers of refugees admitted since the Paris attacks because some the perpetrators of those attacks entered Europe posing as Syrian refugees.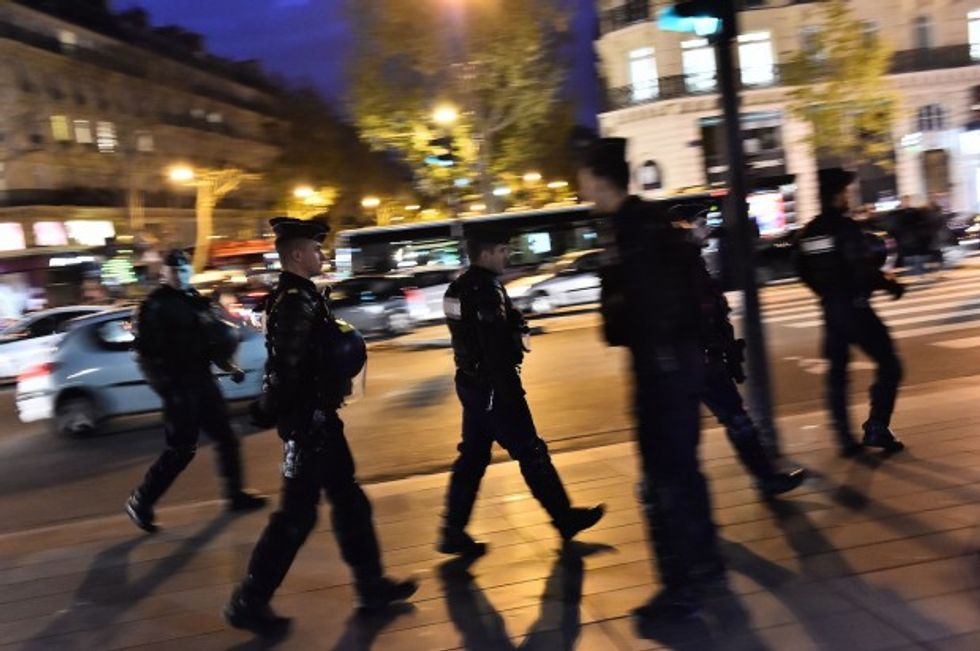 French gendarmes patrol at Place de la Republique (Republic Square) in Paris Nov. 22, 2015, as people gather to pay tribute for the victims of the Nov. 13 terror attacks. (Loic Venance/AFP/Getty Images)
Of all of the refugees admitted since the beginning of fiscal year 2016 in October, the United States has admitted 774 of a planned 10,000 Syrian refugees. Of those 774 refugees, six are Christian. In addition to the lone member of the Greek Orthodox Church, three were identified as Catholic, one as "Orthodox" and one simply as "Christian."
Of the total 2,647 Syrian refugees that have been admitted into the United States since the beginning of the Syrian civil war in March 2011, 2 percent are Christian.
According to CNSNews, approximately 10 percent of the Syrian population is Christian. These Christians face persecution by the Islamic State, and the U.S. Commission on International Religious Freedom has called for them to be prioritized for resettlement. USCIRF also noted that the Islamic State "has also targeted both Shia and Sunni Muslims who have resisted their violent ideology."