The Navy SEAL responsible for writing the New York Times Bestseller "No Easy Day" is the subject of a widening federal investigation looking into whether or not he used his position in the SEAL teams to profit while on active duty, according to a report from the Intercept.
Matthew Bissonnette, who wrote a first-hand account of the raid that killed Osama bin Laden in 2011, was already under investigation for possibly revealing classified information in his book. That investigation expanded after it was discovered that he had a photo of bin Laden's body on his computer's hard drive, according to two sources who spoke with the Intercept.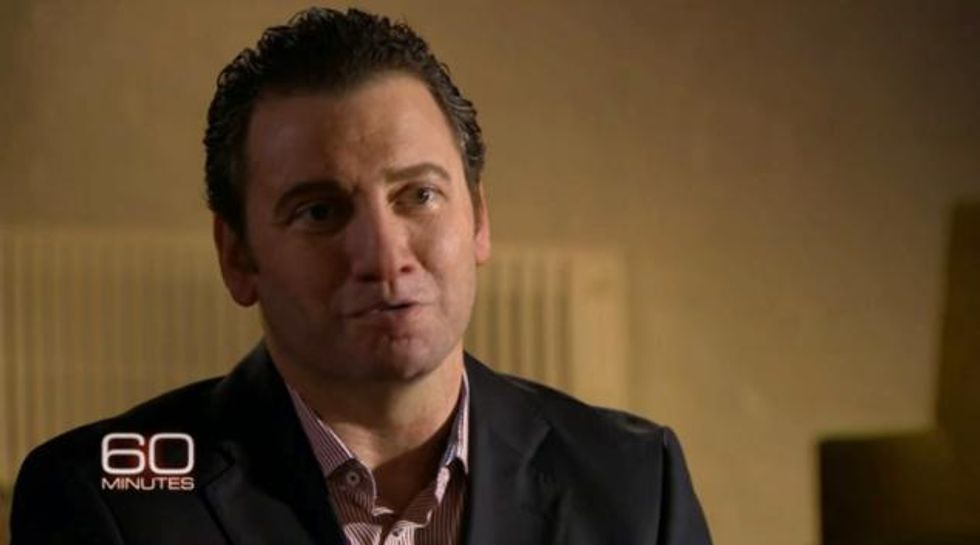 Matthew Bissonnette (Image source: CBS News/60 Minutes)
The sources alleged that Bissonnette turned the hard drive over as part of a deal with the Defense Department that allowed him to escape possible prosecution, should it have been found that he revealed classified information in his book.
Ed Buice, a spokesperson for the Naval Criminal Investigation Service, confirmed the investigations but did not elaborate, telling the Intercept that the NCIS does not discuss "the details of ongoing investigations."
More from the Intercept:
During their search of his hard drive, investigators subsequently found emails and records dealing with Bissonnette's work as a consultant while he was on active duty at SEAL Team 6. Those records, which were not part of the non-prosecution agreement, led to the widening probe. Federal investigators then became interested in whether Bissonnette's business ventures with companies that supply military equipment — including companies whose products were used by SEAL Team 6 — were helped by his role in the elite unit's procurement process, according to one of the people familiar with the case.

Investigators have sought to understand if Bissonnette's role at SEAL Team 6 as a liaison for the command to suppliers of technology and equipment might have been influenced by his business contracts, according to the two people familiar with the probe. Bissonnette's position often put him in direct contact with manufacturers and suppliers outside the military in order to assess and evaluate what equipment was needed for classified training exercises and missions.
The report cites two specific companies with which Bissonnette had dealings: Element Group and Atlantic Diving Supply. NCIS has uncovered hundreds of thousands of dollars worth of payments from ADS to Element Group, leading investigators to try to discover what role Bissonnette played in the two companies.
"The goal [of Element Group] was to become a commercial enterprise, not be involved with anything in the military or the command's procurement process," one former SEAL operator, who worked as a member of Element Group, told the Intercept.
Element Group has since been shut down, following the investigation into Bissonnette after his best-selling book hit store shelves.
(H/T: The Intercept)
—
Follow the author of this story on Twitter and Facebook:
[facebook //www.facebook.com/plugins/like.php?href=