The U.S. Supreme Court will hear a multi-state lawsuit challenging the Obama administration's executive action to shield 5 million illegal immigrants from deportation.
The justices agreed Tuesday to hear the case from 26 states in April and deliver a decision in June.
Obama's uses of executive actions have long raised constitutional questions, and the immigration actions were potentially a key aspect of his legacy. The court ruling will be a key test of how far the president can go without congressional approval.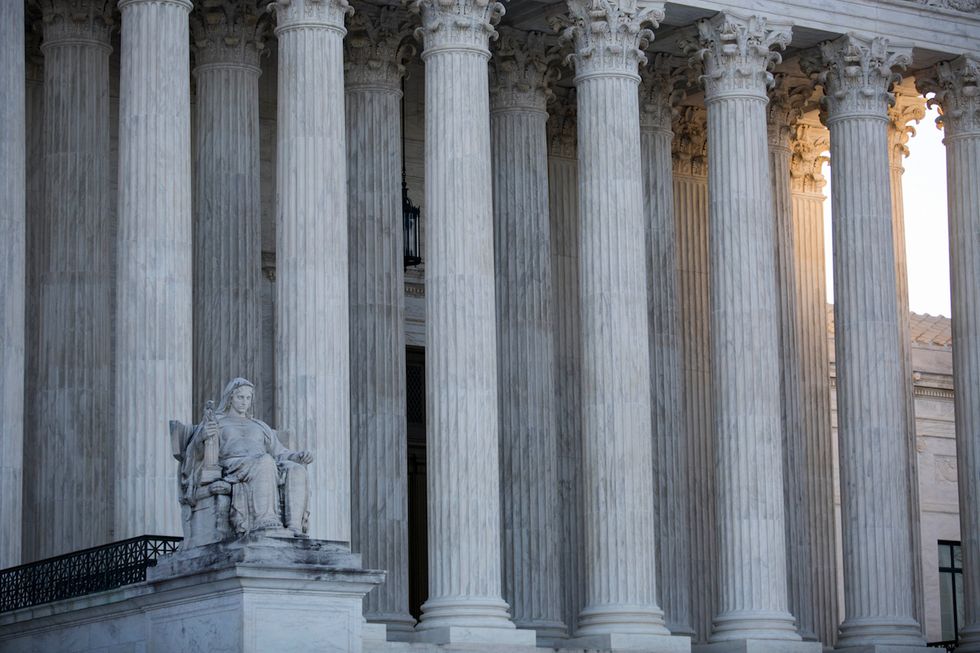 (Drew Angerer/Getty Images)
The Department of Homeland Security was blocked from implementing some of the executive actions because of the lawsuits by the states. Texas took the leading role in the case.
"In deciding to hear this case, the Supreme Court recognizes the importance of the separation of powers," Texas Attorney General Ken Paxton said in a statement. "As federal courts have already ruled three times, there are limits to the President's authority, and those limits enacted by Congress were exceeded when the President unilaterally sought to grant 'lawful presence' to more than 4 million unauthorized aliens who are in this country unlawfully. The Court should affirm what President Obama said himself on more than 20 occasions: that he cannot unilaterally rewrite congressional laws and circumvent the people's representatives."
Obama announced the executive actions in November 2014, shortly after the Republicans won control the Senate. He expanded the 2012 executive actions on  "deferred action on childhood arrivals," or DACA to parents of childhood arrivals to be eligible for work permits and certain government benefits.
Two lower courts halted the implementation of the executive actions. In February, U.S. District Judge Andrew Hanen issued an injunction on the actions. In November, the U.S. Fifth Circuit Court of Appeals upheld the injunction.
The lawsuit and injunction don't involve the 2012 version of DACA. But it's likely if the high court determines Obama didn't have the legal authority to grant quasi-legal status to illegal immigrants, then the administration could have to also shut down the the first DACA program that was enacted without Congress.