A location that served as a concentration camp under Italy's fascist dictator Benito Mussolini during World War II is poised to be a new vacation hot spot.
Since many former concentration camps in Europe have been preserved as memorials and museums to the men and women who lost their lives as a result of corrupt governments and ideologies, it's no surprise that the recent move to convert one into a resort has garnered outrage.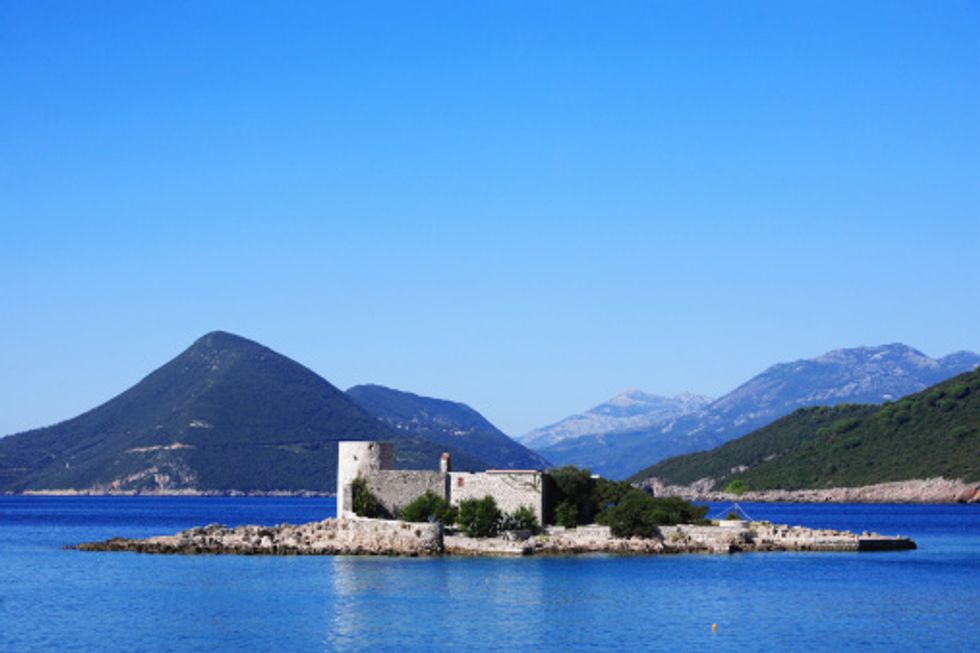 Mamula island (Getty Images)
The Adriatic island of Mamula, just 200 meters in diameter, houses an impressive 19th century fortress. During WWII, Italian troops operated a concentration camp within the fortress under the direction of Mussolini.
According to CNN, 2,300 people were imprisoned there and 130 were killed or starved to death.
It's reputation even inspired the 1959 film "Mamula Camp."
But now the dismal fortress of death and oppression is receiving a facelift. Contractors have proposed a project to transform Mamula into a luxury beach resort, and the Montenegrin government has given its stamp of approval via a 49-year lease to Orascom, a Swiss-Egyptian developer, at the price of $1.64 per square meter, CNN reported.
Orascom has pledged to pour $16.3 million into the project. Picture: Swimming pools, a yacht marina, a spa, restaurants and a dance floor.
But some are not content to leave the past behind. Family members of former prisoners have voiced their anger.
"To build a luxury hotel dedicated to entertainment at this place where so many people perished and suffered is a blatant example of lack of seriousness towards history," Olivera Doklestic, a woman whose grandfather, father and uncle were imprisoned at Mamula, told AFP.
"No concentration camp in the world has been transformed into a hotel," she said.
But the Montenegrin government has stood by its decision, claiming that the project will boost local economy, Balkan Insight reported.
It said the project will respect Mamula's history by including a "memorial room or a museum" on site.
Salt & Water, the firm that designed the resort, wrote on its website that the project was aimed at preserving "one of the most impressive architecture landmarks of Montenegro."
Back in December 2013 the Montenegrin government praised the resort as an investment opportunity that would aim to "satisfy the needs and demands of a wealthy clientele."
Last May, former U.N. Secretary General Boutros Boutros-Ghali formally criticized the plan in an open letter to the president of the Parliament of Montenegro, Ranko Krivokapic. In the letter, he proposed that the government explore more appropriate alternatives to preserving the site.
As of now, the Montenegrin government has no plans to implement any of the alternatives.
"We were facing two options: to leave the site to fall into ruin or find investors who would be willing to restore it and make it accessible to visitors," Olivera Brajovic, head of Montenegro's national directorate for tourism development, told AFP.
(H/T: CNN)