Retired Marine Sgt. R. Lee Ermey sat down with TheBlaze at SHOT Show Tuesday to discuss his TV show "Gunny Time," the Second Amendment — and his favorite firearm of all time.
A smiling "Sgt. Gunny" declared that the second season of his Outdoor Channel program — which debuts in July — will continue to follow the mission statement of season one: "We shoot the guns, fly the airplanes, we drive the tanks ... if you can't drive it, fly it or shoot it, we blow the damn thing up."
When he spoke about the six-barreled M134 Minigun, one of the firearms featured on his show several times in season one, Ermey's face lit up. We asked if the Minigun will appear in season two of "Gunny Time" and Ermey grinned broadly: "Oh yes."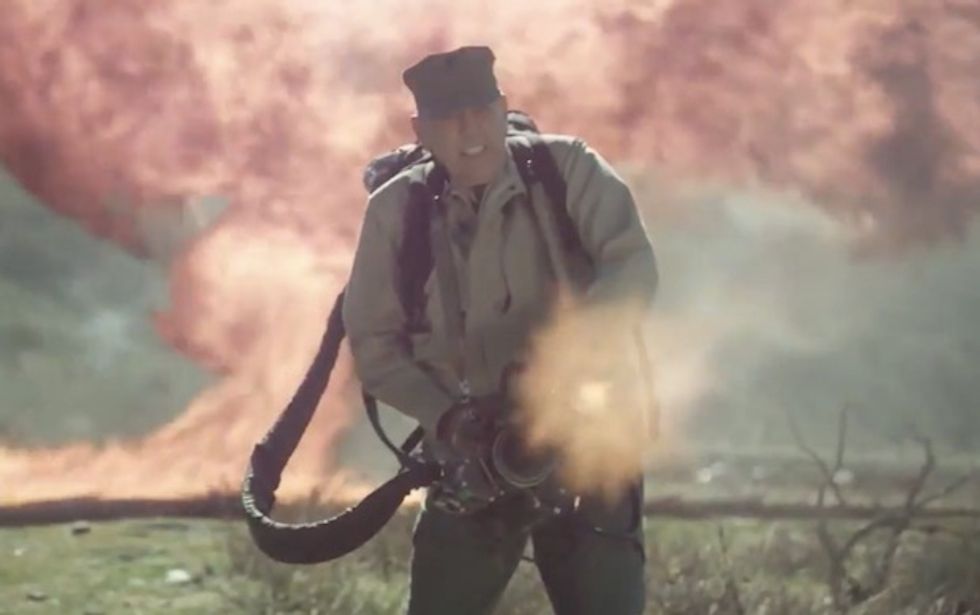 Image source: YouTube
With the presidential primaries about to kick off, we asked Ermey which candidate might be the best shot. While he wouldn't directly name any figures on the campaign trail, Ermey spoke glowingly of Donald Trump's son, Donald Trump, Jr.
"Well, I know Donny Trump," Ermey said, adding, "He's on my shooting team ... this guy's a 'dinger.' He can lay on the 600-yard line and never miss the black."
Ermey also speculated the shooting gene could be in the Trump family: "I'm thinking, if Donny Trump shoots that well ... then, dad must be a shooter too."
While not endorsing Trump, Ermey offered one observation about the candidate: "I do know that if Trump gets to be our president, our commander in chief, I know one thing — our Second Amendment rights are solid as a rock."
TheBlaze closed the interview asking Ermey, "If you could only own a single firearm, which one would you choose?"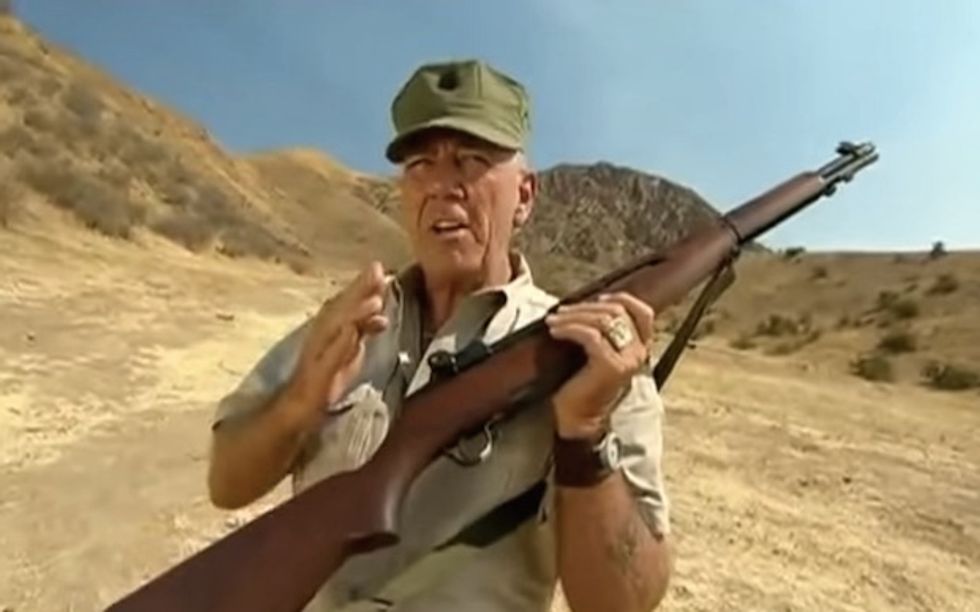 Image source: YouTube
Without hesitation he responded, "The M1 Garand," calling the .30 caliber rifle, "the greatest weapon we've ever invented."
Listen to the full interview with R. Lee Ermey from TheBlaze Radio.
Watch Gunny lay out the reasons the M1 is his personal favorite.
—
Follow the author of this story on Twitter and Facebook: