More than a half a million rounds of ammunition were fired in the Nevada desert on Monday — but if you weren't there, you probably didn't hear about it. That's because the ratio of bullets fired to incidents and injuries was 500,000 to 0.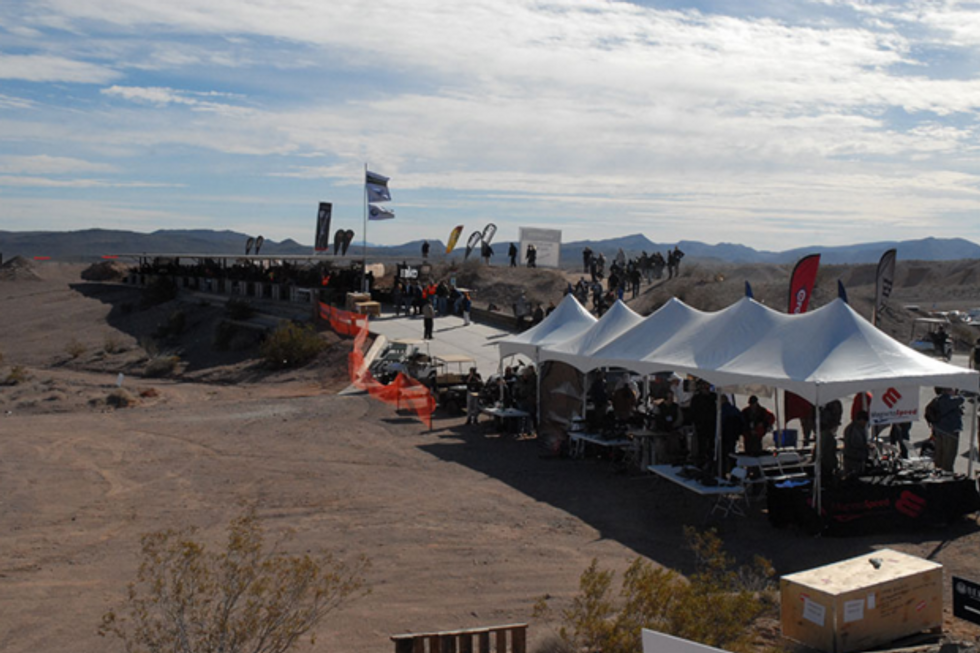 Credit: SHOT Show
Over 170 gun manufacturers hosted members of the media and some buyers at the 11th annual Industry Day at the Range, an event coordinated by SHOT Show. The all-day event, held at the Boulder Pistol and Rifle Club in Boulder City, allows qualified guests to try out all the newest guns and gear under the watch of bonafide industry professionals.
"With over 500,000 rounds of ammunition shot and over 3,000 attendees, SHOT Show Industry Day proved that the firearms industry has committed itself to the education of safe firearm handling," Cathy Williams, president of Industry Day at the Range, said in a statement. "In its eleventh year with safety being Industry Day at the Range's top priority gathering manufacturers, media, and buyers together for live demonstrations was once again a success."
For those who were there, Industry Day at the Range sounded like a war zone – but lacked any sense of danger. Safety was strictly enforced and security at the event was coordinated and executed to near-perfection.
It's also where this author also successfully hit a target at 1,000 yards, thanks to the guidance of an Armalite instructor.
---