After a woman said she witnessed people hauling a dead deer off the road and taking it to a Chinese restaurant, the Cabarrus Health Department in North Carolina got involved.
The woman snapped a photo of the people in the car Sunday after she said she saw them pick up the dead deer and toss it into the trunk.
Then she noticed something bizarre: She said the car carrying the dead deer was the same one she had seen delivering food to her home and office.
"I just couldn't believe what I was seeing," the woman, who didn't want to be identified, told WSOC-TV.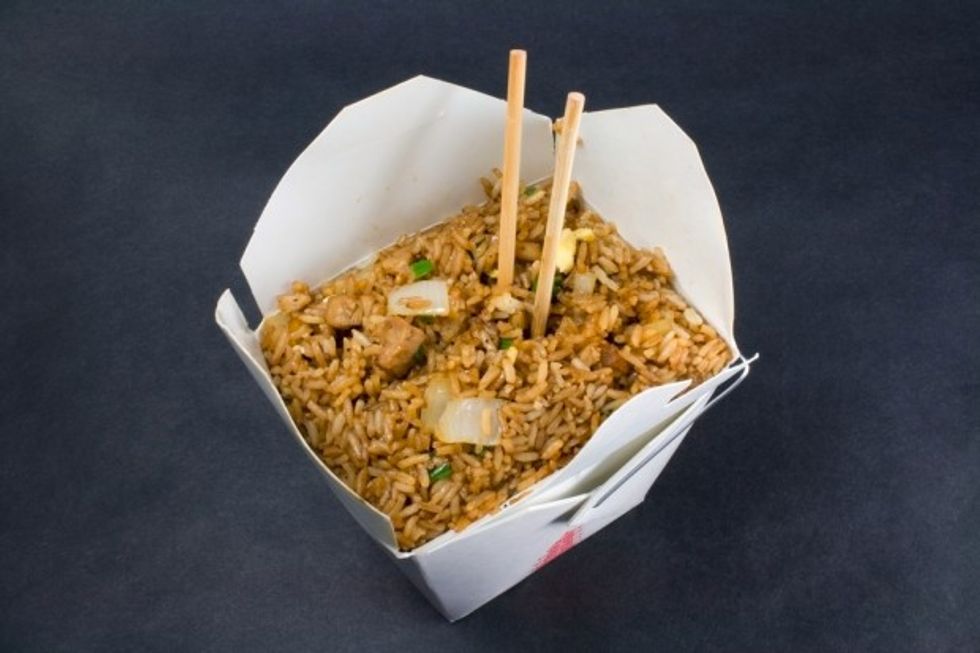 Photo credit: Shutterstock
The woman telephoned police after she witnessed the car pull behind China Fun restaurant with the roadkill still in the trunk.
"They were backed up to the restaurant door with that dead deer in that car they use for delivery," the witness told WSOC.
Police then reported the incident to the Cabarrus County Health Department.
"We went there and found, indeed, they had slaughtered a deer, or were cutting up a dead deer in the back of the parking lot and had already brought parts inside, into the sink," County Health Director William Pilkington said.
WSOC anchor Liz Foster visited China Fun Tuesday to inquire about the deer, and a woman at the front counter said, "I have no idea what you're talking about."
"Were you guys going to serve that deer to customers?" Foster asked.
The employee replied, "No, why are you recording anyway?" adding that the manager wasn't there.
Pilkington told WSOC the health department made sure the carcass wasn't butchered inside the restaurant and confirmed that there was no cross-contamination — which is why the restaurant has been able to remain open.
"There's nothing that can be done at this point in terms of shutting it down because there was no threat to the public's health," Pilkington said.
But the woman who reported the incident said China Fun should close its doors.
"Everyone is really upset about this, and I feel like it should be shut down," she said.
Health inspectors said they have and will continue to perform surprise inspections of China Fun for several more days. They told WSOC that they also plan on conducting more frequent inspections.
The health director couldn't recall any serious prior complaints regarding the restaurant.
Front page photo: Shuttershock.