After Hollywood director Spike Lee and actress Jada Pinkett Smith announced on Monday they would boycott the 2016 Academy Awards ceremony because no black actors were nominated in major categories, conservative actress and Fox News contributor Stacey Dash chimed in on the racial controversy.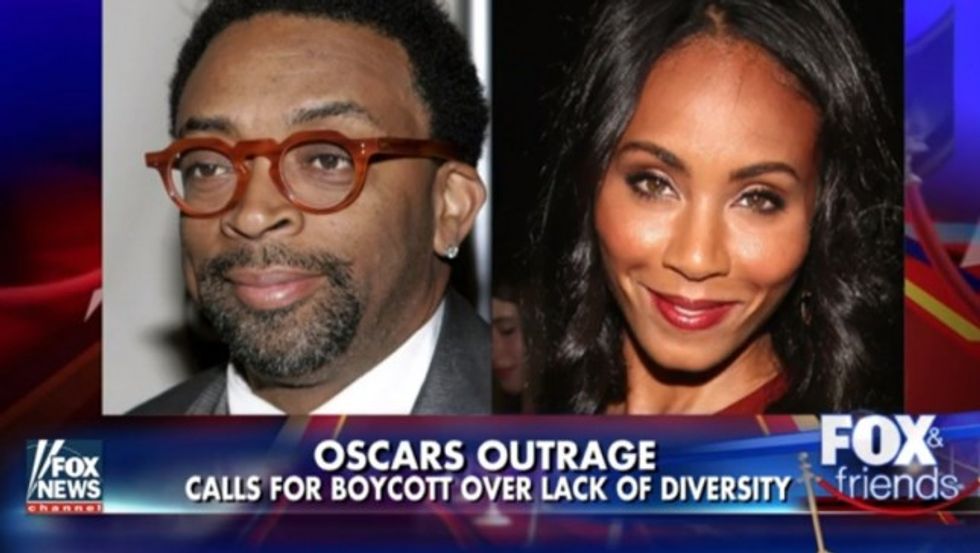 Image source: Fox News
During an interview Wednesday, Dash told "Fox and Friends" host Steve Doocy that Americans should "make up our minds" when it comes to racial diversity, saying that that "either we want to have segregation or integration."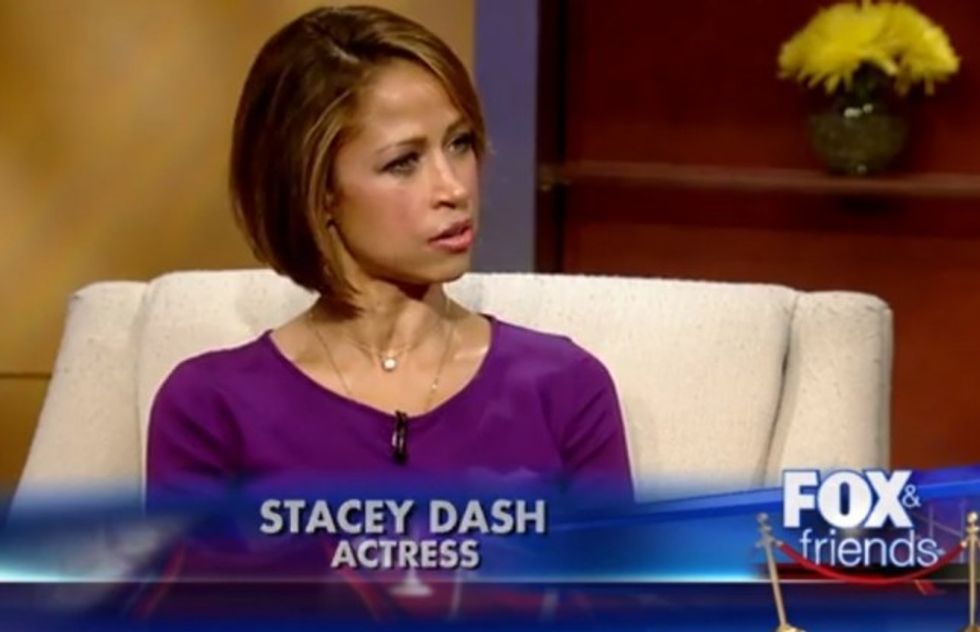 Image source: Fox News
"If we don't want segregation then we need to get rid of channels like BET and the BET Awards and the [NAACP] Image Awards, where you are only awarded if you are black," Dash said. "If it were the other way around, we would be up in arms.
"It's a double standard," the conservative actress continued.
It should be noted that BET has nominated white artists in the past, including Eminem, Justin Timberlake, Robin Thicke and Sam Smith, as Mediaite reported.
Dash also said that Black History Month should not be celebrated, since there isn't a "White History Month." She also linked the issue to President Barack Obama, who "gets his funding mainly from Hollywood."
"So it's odd to me that this has now become such an issue," Dash stated.
Others have also criticized Lee and Pinkett Smith over their decisions to boycott the Feb. 28 ceremony. Actress Jane Hubert — who played Aunt Viv alongside Pinkett Smith's husband, Will Smith, in the '90s sitcom "The Fresh Prince of Bel-Air" — posted a video Monday night, seemingly trying to give some perspective.
"There's a lot of s*** going on in the world that you all don't seem to recognize," Hubert said. "People are dying. Our boys are being shot left and right. People are starving. People are trying to pay bills."
"And you're talking about some motherf***ing actors and Oscars and it just ain't that deep," Hubert said.
(H/T: Mediaite)