A 17-year-old Israeli girl described the horrific scene she witnessed over the weekend when her mother, Dafna Meir, fought with a Palestinian terrorist to make sure he didn't pull the knife out of her body and then stab her children.
Ranana Meir, a 12th-grade student, told Israel's Channel 2 News Tuesday night: "I saw him try to pull out the knife. I shouted to my two brothers not to go up to the living room. I understood that he [the assailant] wanted to continue. It took a few seconds until he realized that he couldn't remove the knife, and he ran."
Her murdered mother was lauded as a hero in Israel after wrestling with the attacker to make sure he didn't go after three of her six children who were at home in the West Bank Jewish community of Otniel when the assailant arrived intent on attacking Jews.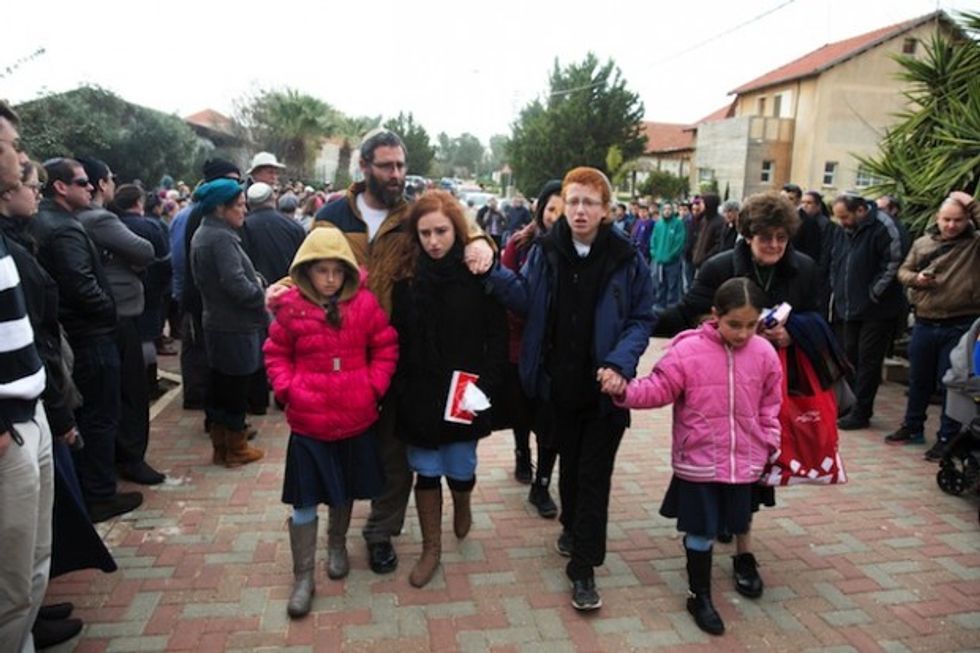 Natan, center, the husband of Dafna Meir, arrives with his children for her funeral ceremony in the Jewish settlement of Otniel near the flashpoint city of Hebron in the southern West Bank Monday. Dafna Meir, a hospital nurse and a mother of six, was stabbed to death by a suspected Palestinian attacker in her home Sunday after the attacker broke into her house, the Israeli Army said. Meir's daughter Ranana, 17, who witnessed the attack, is pictured under her father's left arm. (Menahem Kahana/AFP/Getty Images)
The suspect in her killing was arrested Monday and later identified by Israeli security forces as a 15-year-old Palestinian.
"Mom fought with him, she didn't let him remove the knife. She didn't let him hurt us. I screamed. He was shocked and fled. I went to Mom, to the knife that was sticking out of her. I came to remove it but then I remembered that in the Magen David Adom course they told us not to remove foreign objects," Renana recalled, according to a translation of the interview by Arutz Sheva. Magen David Adom is an Israeli medical rescue service.
Ranana told Channel 2 that she was in the master bedroom talking on the phone when she heard her 38-year-old mother scream.
"At first I thought to myself that she was probably frightened by a centipede or a cockroach, two things which easily could have caused Mom to shout. … But then the shouts grew louder and didn't stop," Ranana recalled.
"When I went upstairs, Mom was already lying on the ground. She was still fighting with the terrorist," the teen said.
When he saw the daughter, the assailant tried to pull the knife out of Dafna to continue his rampage.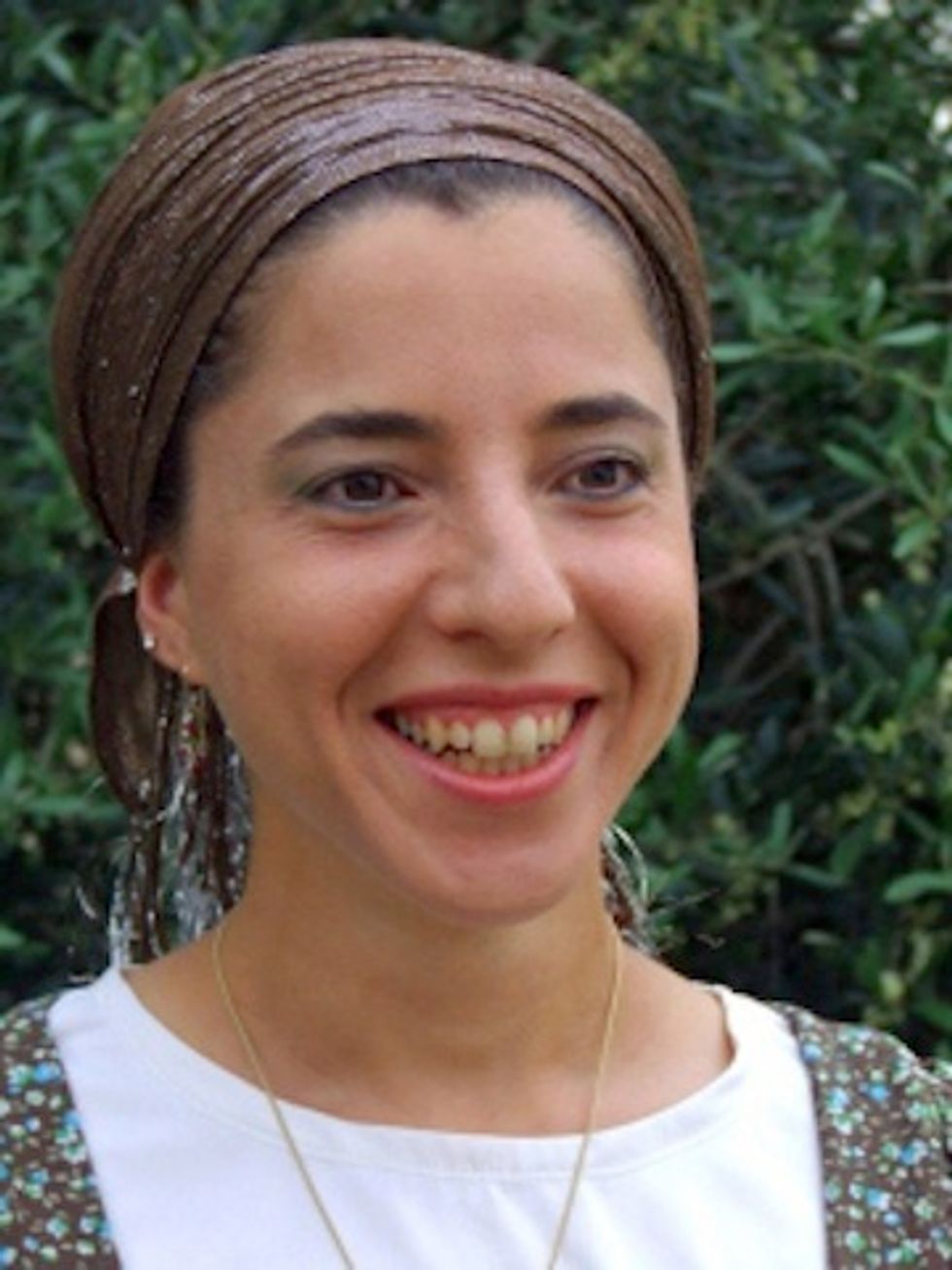 Dafna Meir expressed fears for the safety of her family during these months of nearly daily Palestinian attacks on Jews. She wrote about her worries in a community publication. (Image source: Dafna Meir's blog)
Ranana then called for an ambulance.
"Mom was still breathing, I just asked her the whole time to keep breathing, not to stop, but I already knew. It was clear to me that it was over. She tried to keep breathing. I felt that she heard me even though she already wasn't responding," Ranana said, adding, "I hope that she didn't hear my screams."
A family member told Channel 2 about Dafna's commitment to fostering two children — beyond her four biological children — to spread kindness.
"She wanted to restore kindness to the world," the unnamed family member said.
Ranana echoed her parents' commitment to offering a home to needy children.
"There are children who need foster homes. Many. We have to give them a home," she said. "Many people want to but are afraid. There's nothing to fear. We're also not a well-to-do family, but we did it."
Dafna's husband Natan said that he and his wife used to talk a lot about what would happen if one of them got killed, given the four-month wave of nearly daily Palestinian stabbing attacks.
"We talked a lot about what would happen if one of us got killed, and which of us first," he said, adding, "Who would be left to raise the children."