A Pittsburgh man's obituary implored his mourners not to vote for Donald Trump.
According to the obituary published in the Pittsburgh Post-Gazette, Jeffrey H. Cohen, a chiropractor, passed away in his home in the Squirrel Hill area of the city Sunday morning.
Cohen's "preeminent philosophy" was that "the meaning of life is 'OOPS!'" and he bid "so long but not goodbye" to his "fabulous wife," his children and grandchildren.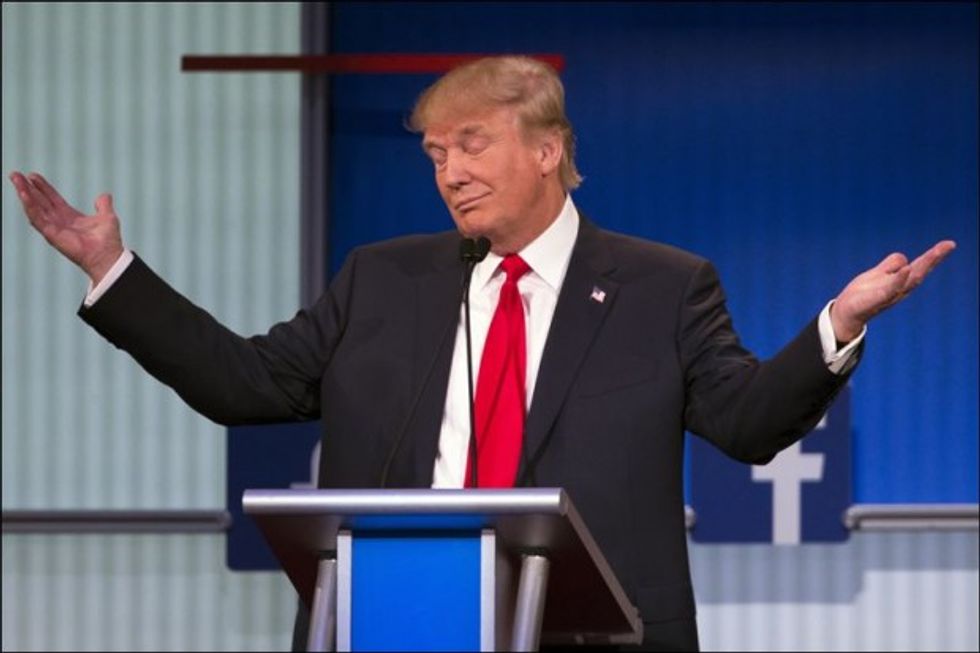 Image source: CNN
The obituary details Cohen's professional accomplishments and the "many wonderful adventures" of the family, plus his work to establish the Nimmo Educational Foundation, which works to assist those who "suffer from unnecessary chronic pain or impaired function."
Then the obituary makes clear how Cohen wishes his mourners to honor his memory: "Jeffrey would ask that in lieu of flowers, please do not vote for Donald Trump."
According to the obituary, donations to the Nimmo Educational Foundation or "a charity of your choice" are "also acceptable."
Cohen's full obituary may be viewed here.
(H/T: Mediaite)