LAS VEGAS, Nev. — As Brian Gliba, a former combat medic and wounded veteran who suffers from post-traumatic stress disorder, wandered around the SHOT Show last week, he was often asked to take photos and answer questions about Zoey, his St. Bernard and service animal.
Gliba was one of the 65,000 attendees at the massive exposition and shooting range event last week along with Zoey — who donned some unusual headgear.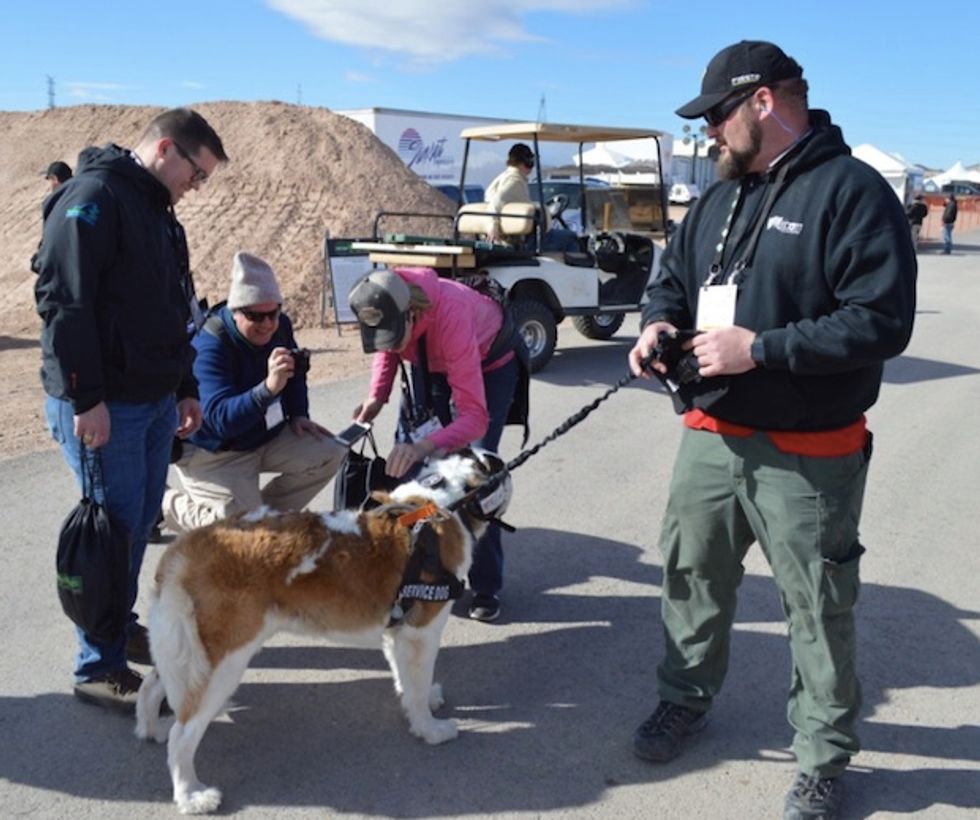 Image source: Mike Opelka/TheBlaze
Gliba told TheBlaze while at SHOT Show that he was frustrated by the lack of suitable ear protection for dogs.
"Being a wounded vet, a lot of us have service dogs that we want to take hunting and fishing, but no one really makes good quality hearing protection for dogs," the retired captain told TheBlaze.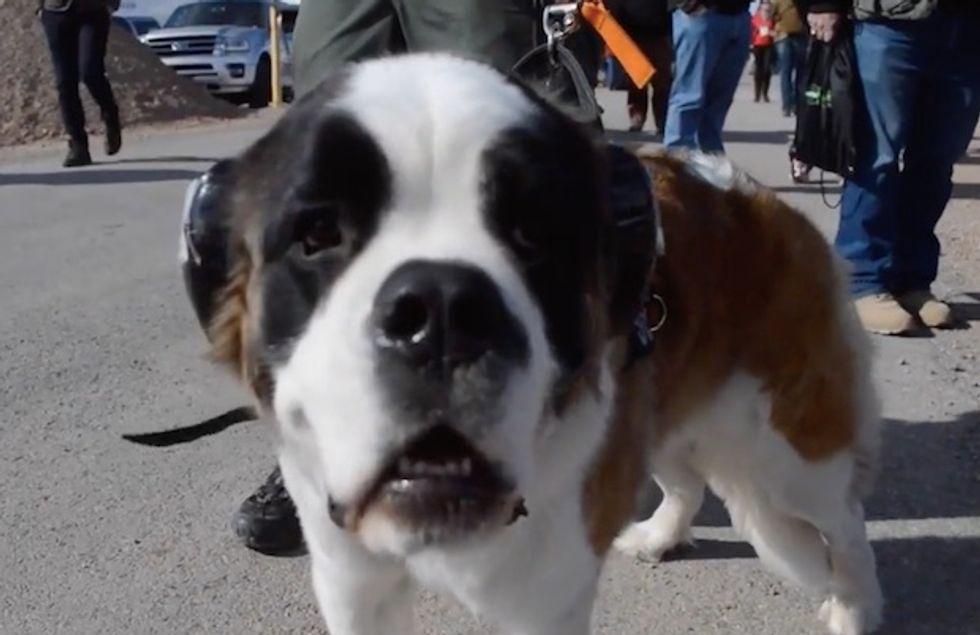 Image source: Mike Opelka/TheBlaze
Finding suitable ear protection for Zoey — and other service dogs — is a priority for Gliba.
"I'm begging hearing protection vendors to make something that's worthwhile," he said.
Gliba said the "earmuffs" Zoey sported during the event helped but was not the best.
"We need something better," he said.
In 2011, Gliba started Project Wounded Ego, a non-profit organization involved in helping wounded veterans regain their self confidence. A large portion of the work done by Project Wounded Ego deals with connecting veterans with service animals.
Watch TheBlaze's interview with Gliba from SHOT Show below.
Learn more about Project Wounded Ego.
--
Follow the author of this story on Twitter and Facebook: