Roughly 50 volunteers gathered Sunday to hammer stakes into the ground and unfurl 3,000 flags that were donated to honor fallen Unified Police Department Officer Doug Barney the day before his funeral was to be held in West Valley City, Utah.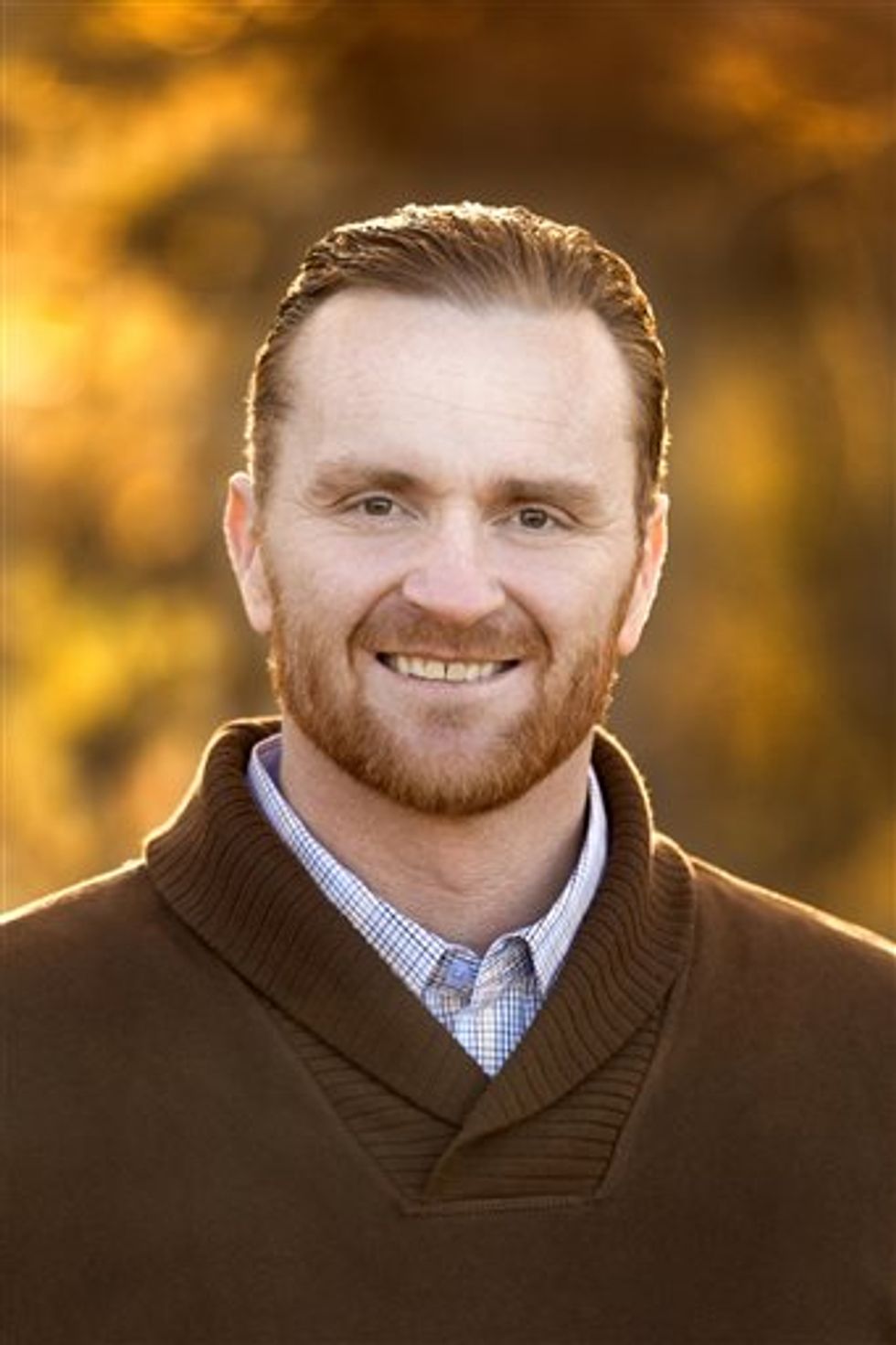 Officer Douglas Barney was shot and killed by Cory Lee Henderson as he responded to a car crash involving Henderson Jan. 17. (Courtesy Barney Family/Salt Lake County Unified Police Department via AP)
Barney, 44, died Jan. 17 in the line of duty when a fugitive parolee fleeing from a traffic accident shot him in the head, according to the Salt Lake Tribune. The officer passed away shortly after in a nearby hospital, and details later emerged confirming that Barney, an 18-year veteran on the force, had been working overtime that day to help his family pay off recent medical bills accrued during a fight with bladder cancer.
More than 10,000 people were expected to attend Barney's funeral service at 11 a.m. Monday, followed by his interment at the Orem City Cemetery, the Salt Lake Tribune reported. But the day before the funeral took place, 50 volunteers gathered to honor the fallen officer and distribute those thousands of donated flags from both community members and people from around the nation around the Maverik Center, the UPD headquarters, the Holladay substation, and Barney's final resting place, according to KSTU-TV.
"These are people who've recognized the sacrifice made by Officer Barney and are thanking him in the way that they can," said Unified Police Lt. Lex Bell, according to KSTU. "Doug deserves it, and the family deserves it."
Bell, who had been friends with Barney for more than 15 years, added that the flags weren't the only donations given in honor of Barney's service. Many volunteers also gathered over the past week to lend the UPD a hand, contribute toward Barney's funeral service and send donations to Barney's widow, Erika, and their three children, KSTU reported.
"We've tried to make it about them, and that's what's made it tolerable and kind of more bearable," Bell told KSTU. "We know we're doing it for Doug, and Doug would appreciate what we're doing."
—
Follow Kathryn Blackhurst (@kablackhurst) on Twitter