Glenn Beck revealed Tuesday morning what was the "No. 1 line" from his endorsement speech for Texas Sen. Ted Cruz and why he believes the media largely ignored it.
During his speech in Iowa, Beck said he told the audience, "We have to start telling each other the truth. And let me start on the simple truth. And here's the simple truth: Hillary Clinton should be in prison," a line for which the radio host said he received a "huge" standing ovation.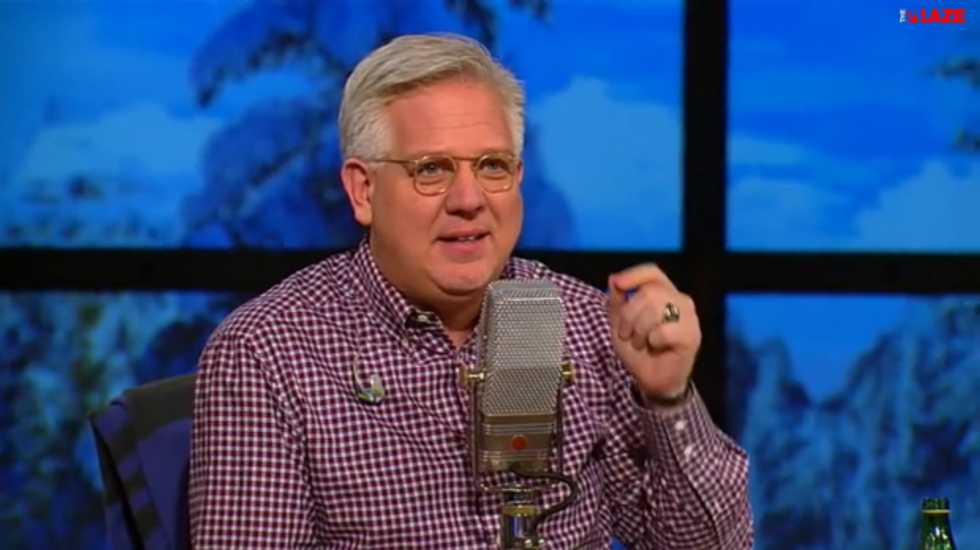 Glenn Beck discusses his endorsement speech for Ted Cruz on The Glenn Beck Radio Program Tuesday. (Image source: TheBlaze TV)
But despite the reaction from the audience, Beck said that even though ABC News, NBC News, Fox News, CBS News and CNN were there, "Not one website reported it."
"The No. 1 line in the speeches that I gave this weekend in Iowa that all the press was there, they recorded the entire thing, not one of them carried it. Not one single newspaper reported it. Not one website reported it," Beck said on The Glenn Beck Radio Program. In fact, Beck said the standing ovation during his second stump speech for Cruz lasted so long that he "didn't think I could get the people to sit back down."
Beck added that, most of the time, the media would jump on a comment like that because it's a "controversial," "flame-throwing," "red-meat" statement.
But according to the radio show host, the reason it was ignored by the press this time is simple: "It's too true. They know it's too true," Beck said.
Complimentary Clip from TheBlaze TV The full episode of The Glenn Beck Program, along with many other live-streaming shows and thousands of hours of on-demand content, is available on just about any digital device. Click here to watch every Glenn Beck episode from the past 30 days for just $1!
—
Follow the author of this story on Twitter: