Sacramento area drivers have witnessed several strange coyote encounters in the past few weeks. Officials recently offered a strange explanation for the odd behavior: hallucinogenic mushrooms.
According to the Pacific Sun, a real-life "Wile E. Coyote" has been haunting automobile drivers around North Bay. Reports of the sitings described at least one coyote staring down drivers before attacking their vehicles and then creepily slipping away into the night.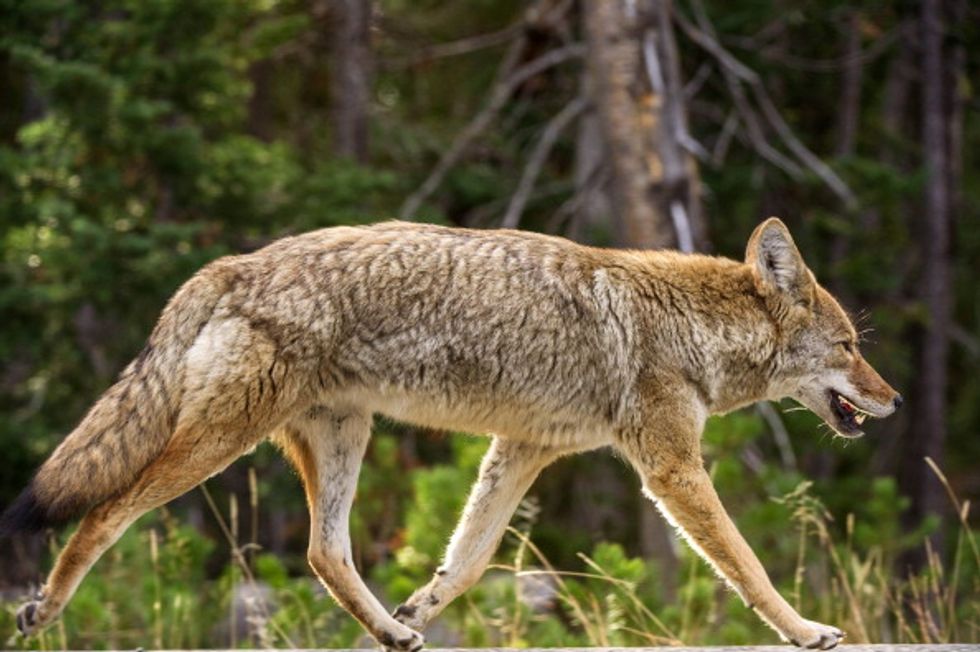 Karen Bleier/AFP/Getty Images
Witnesses noted that the coyote runs up to the cars, typically after dark, forcing drivers to brake as the animal stares and sniffs around their vehicles.
"It's a terrifying, yet beautiful thing to behold," one driver told the Pacific Sun. The man said he has been confronted by a coyote multiple times during frequent nighttime airport runs.
After multiple reports of strange coyote sightings, local wildlife officials were prompted to explore possible causes. They have already ruled out rabies, as the incidents have been occurring for at least the past three weeks, longer than an infected animal is expected to live.
But they haven't ruled out another cause that is much more intriguing: the fly agaric mushroom, a fungus with hallucinogenic properties that grows in the area.
Aside from the "high" coyote explanation, wildlife officials have suggested a decreased fear of humans as potentially contributing to the uncharacteristically bold behavior.
(H/T: Pacific Sun)