Comedian Tim Allen, star of the ABC sitcom "Last Man Standing," is known for his brash and often politically incorrect comments about politicians. Holding true to that reputation, Allen aimed his comedic jabs at the Clintons in a recent interview, declaring the couple to be "like herpes."
"The Clintons are like herpes — just when you think they're gone, they show up again," Allen told the Hollywood Reporter.
The comment came when the publication asked the actor why his sitcom has taken shots at Hillary Clinton but has stayed away from criticizing Republican candidate Donald Trump. Allen says it's "a little surprising" the "liberal" writing staff hasn't taken a shot at Trump, but he believes it's because they aren't sure the billionaire is going to last.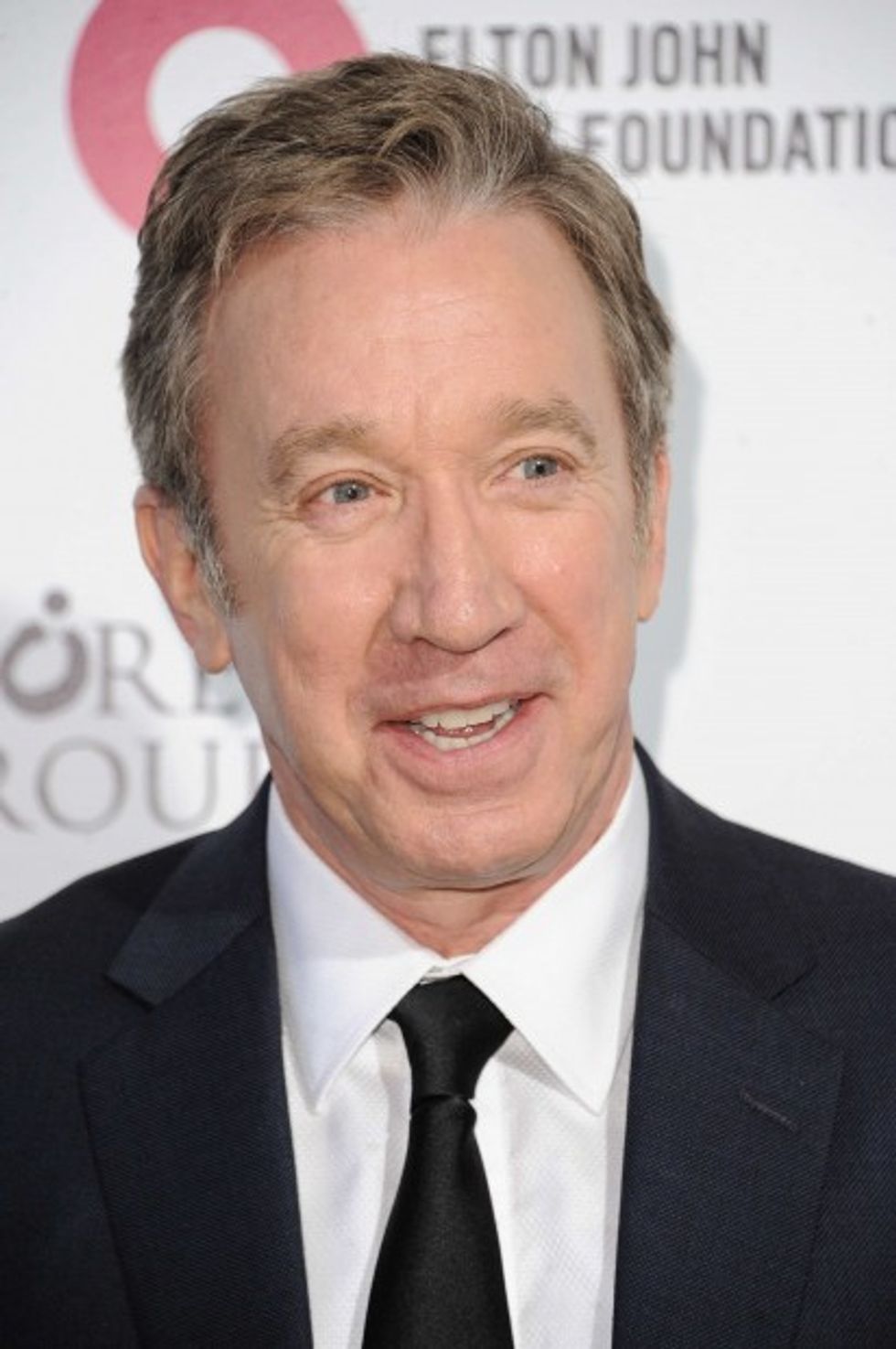 Tim Allen arrives at the 87th Academy Awards - 2015 Elton John AIDS Foundation Oscar Party Feb. 22, 2015, in West Hollywood, California. (Richard Shotwell/Invision/AP)
Though Allen didn't identify with the Republican or Democratic Party specifically, he did seem to make it clear what he thinks about the recent Democratic debates — and in colorful language, too.
When you watch the debates, on both sides you see clowns who say s**t that ain't ever going to happen, but lately one party is the free s**t party. They are just telling people they're going to get all sorts of free s**t. When you say you're going to get free education, free health care — free brown loafers — of course everybody's going to say yes to that. But you don't mean it. That's how you rack up debt, and debt is killing us.
Ultimately, Allen says he will pull the lever for the party that will cut the national debt, which is currently at nearly $19 trillion: "Whatever party is going to get us out of debt is my party."
The star did say he recently met with Republican presidential hopeful Gov. John Kasich (Ohio). Though he praised the governor, who is polling at 2 percent in Iowa and 11 percent in New Hampshire, he doesn't seem confident Kasich will be successful in his presidential bid.
"He's a Republican that Democrats would vote for, a Republican the Republicans should respect. But he's not saying provocative things," Allen said. "He's not glib enough or he doesn't speak well enough because somehow he doesn't get traction. So we'll end up with somebody scary."
As for which candidates he actor sees as "scary," he seems to be most bothered by Clinton, Vermont Sen. Bernie Sanders and certain aspects of Trump's policies, namely immigration. But he does seem to like a lot of Trump's positions.
"Forget the stupid s**t he says about immigrants. That's just ignorant. But he might be able to do the stuff that really needs fixing," Allen said, adding that he believes the businessman would be good at handling the debt and infrastructure.
"Give that guy the roads, bridges, infrastructure, power grid — just have him fix that s**t for four years. He's good at that," Allen added. "And he's a businessman so he understands how debt load works."
—
Follow the author of this story on Twitter: