The topic of religious freedom and extremism in the U.K. came up during a government meeting Wednesday in the House of Lords.
Independence Party peer Lord Pearson of Rannoch asked the government to address whether new plans to combat religious extremism could lead to a ban on reading the Bible in public, Premier reported.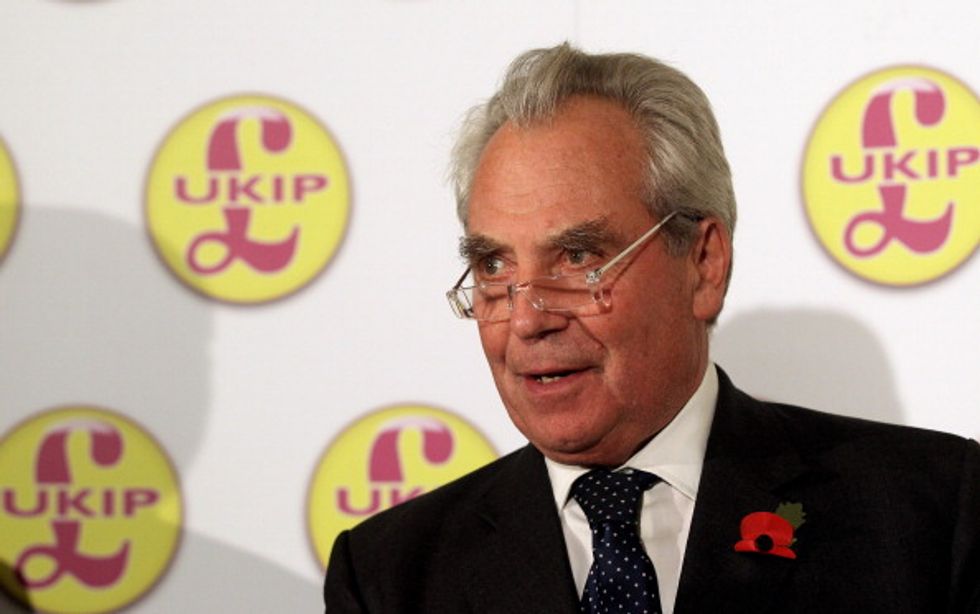 Lord Pearson of Rannoch, former leader of the U.K. Independence Party. (Oli Scarff/Getty Images)
The concern comes after a Christian street preacher was found guilty last year of a public order offense while preaching on the streets of Taunton, England.
Michael Overd, who lives near Taunton, claimed at the time that he was simply reading the Bible but was found guilty of making hateful remarks about homosexuality through a loudspeaker.
Overd successfully appealed the ruling.
Speaking in the House of Lords, Pearson asked the government to discuss the potential risks of the legislative changes that will be effective in April. He suggested that some people might be offended if others claim that Jesus is God and deny the "divinity of Allah."
If this were to happen, Pearson fears a rise in the number of Christians accused of hate crimes.
Home Office Minister Lord Ahmed replied to Pearson, assuring him that reading the Bible in public would never become a criminal offense in the U.K.
"Reading texts from the Holy Bible in public or preaching the divinity of Christ is not a crime and never will be in this country," he said. "The government's counter extremism strategy makes it clear that the government will protect free speech and the right to profess, practice and propagate any religion or indeed none."
Lord Pearson went on to praise Prime Minister David Cameron's Christmas message that Jesus was the son of God, saying "that won't have gone down all that well with the Islamists."
(H/T: Premier)