Speaker Paul Ryan knows his party is fractured — and he thinks he has a good idea as to why.
In an interview this week with TheBlaze, the Wisconsin Republican ascribed the divisiveness in the GOP to failures from Republican leaders to hold true to conservative values, while also placing some blame on President Barack Obama.
"I think we drifted from our principles some time ago," Ryan said. "I think it gave rise to frustration."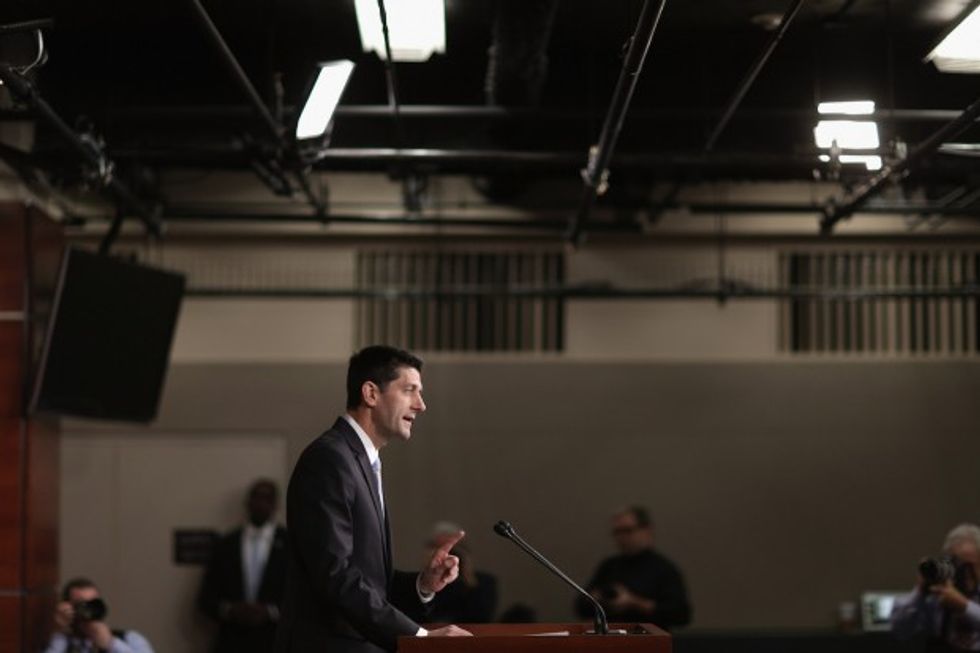 Chip Somodevilla/Getty Images
"I think you combine that with the fact that you have a dedicated, dogmatic progressive president who got reelected and who is taking the country a direction we don't like, who is untethering us from the Constitution — that makes for a very combustable mixture," he added. "It makes for a very anxious time."
Ryan noted that "flat wages, anemic economic growth and terrorism on our shores" have also contributed to the "downright anxiety" in the country, but declined to place too much fault on talk radio or the rise of far-right conservative websites — something former House Majority Leader Eric Cantor has done.
"I don't do that only because I think there is simply manifesting what is happening out there. They may be amplifying it, but I think they are just projecting what is happening out there," he said. "But, I do believe, the conservative movement — talk radio and websites included — have a responsibility and a role to play to play to help unify the conservative movement so we can help grow the conservative movement so that we can win an election and then do what we need to do to fix our problems."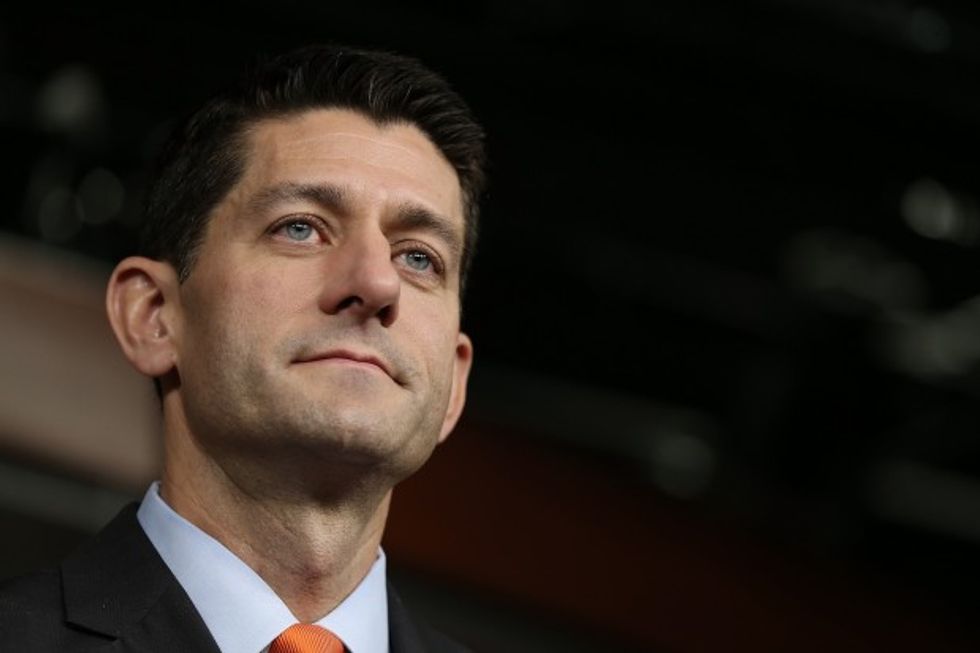 Win McNamee/Getty Images
Ryan assumed the speakership late last year after his predecessor John Boehner shocked the political world and announced he would resign from Congress. In doing so, the 46-year-old became the youngest person to hold the position in 150 years. He also inherited one of the most divided Republican caucuses in recent memory.
Ryan was not shy about acknowledging the GOP's divided state in his conversation with TheBlaze, but stressed the solution would be born out of policy — not personality.
Asked, for instance, whether he thought former President Bill Clinton's personal history was "fair game" in the 2016 election, as Republican frontrunner Donald Trump has said, the speaker responded that he doesn't "even think of that stuff."
"All I care about is making this an ideas contest," he said.
In fact, Ryan explained that he was "consumed" with thinking about how to present policy proposals to the public, aimed at tackling issues ranging from the economy and national security.
"All those other personal things I could care less about," he said. "To me, if we make this a personality contest, we lose. If we make it an ideas contest, we win. That's just the way I see it."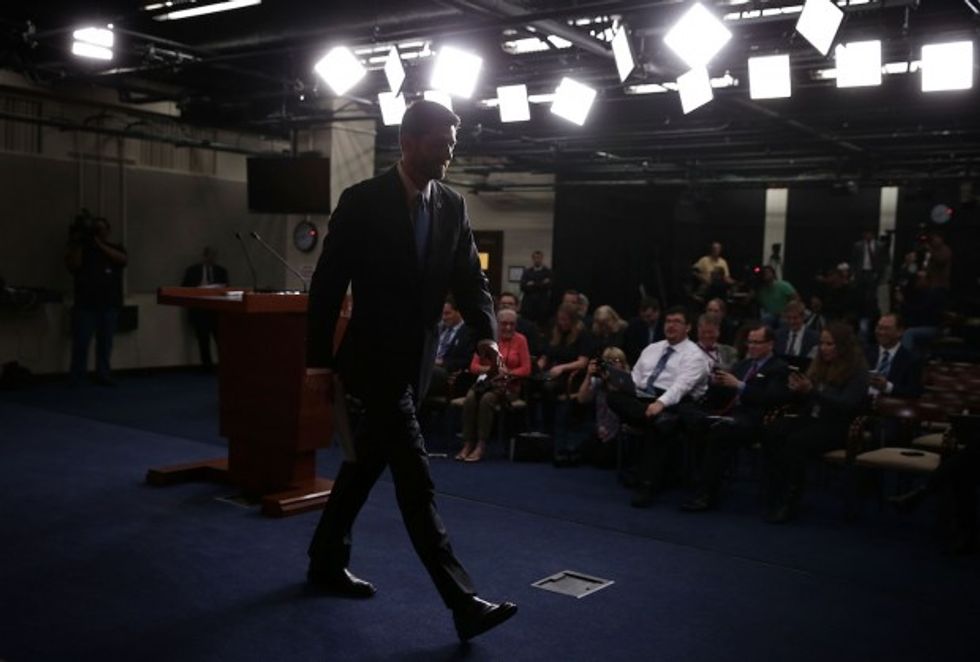 Alex Wong/Getty Images
Pressed as to whether a largely angry Republican base is more interested in personality than policy, Ryan gave a blunt response.
"Anger is not a plan. Anger is not a principle. Anger is not enough," he said. "I think as leaders it is our obligation to challenge this energy into a constructive use so we can get a mandate to fix the country's big problems."
[sharequote align="center"]"Anger is not a plan. Anger is not a principle. Anger is not enough."[/sharequote]
"So yes, policies do not sell as well. They don't get as much clicks and they don't get as much news," he acknowledged. "That shouldn't deter us. That should just motivate us to work harder. To have a serious and sober conversation with our citizens."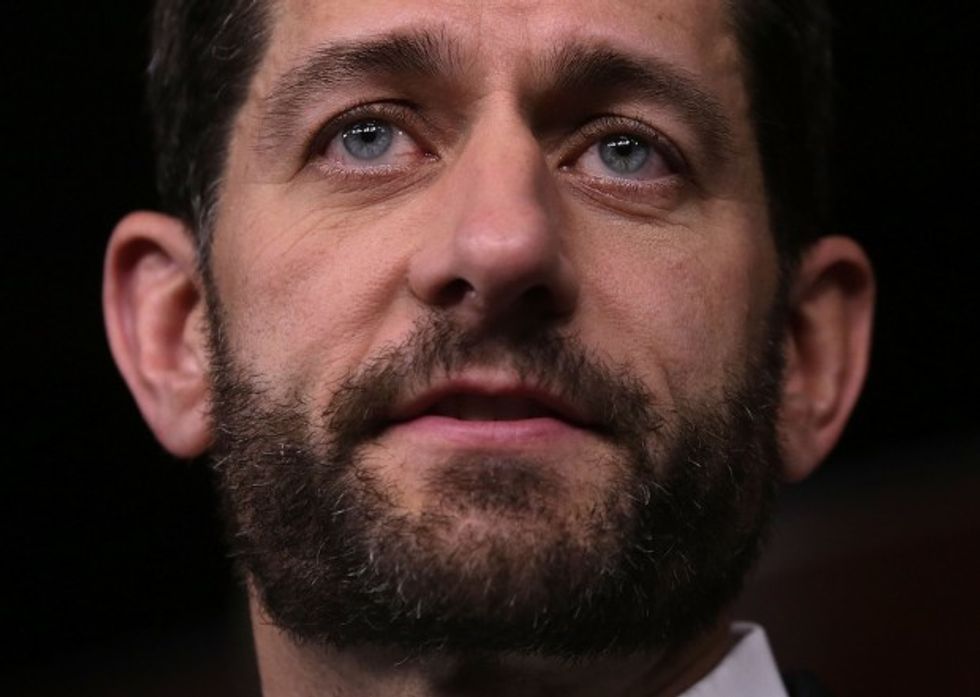 Alex Wong/Getty Images
But, as Ryan has attempted to initiate such a conversation, he has also faced incoming fire from this unhappy electorate.
Talk radio hosts and Internet blogs have relentlessly categorized him as part of the "establishment" class in Washington. Headlines about him on the popular Drudge Report website often read "OBAMARYAN," tying him to the divisive Democrat.
Ryan, once adored by grassroots conservatives, suddenly finds himself the target of their ire. Yet, he dismissed such characterizations and chuckled briefly as he responded to it.
"I find that entertaining," Ryan said. "And I think that the fact that I, who was a pariah to the establishment, am now considered the establishment tells me that conservatives have basically taken over. And when I was in the wilderness fighting earmarks and fighting for budget reform, we were the pariahs. Now we are in leadership roles."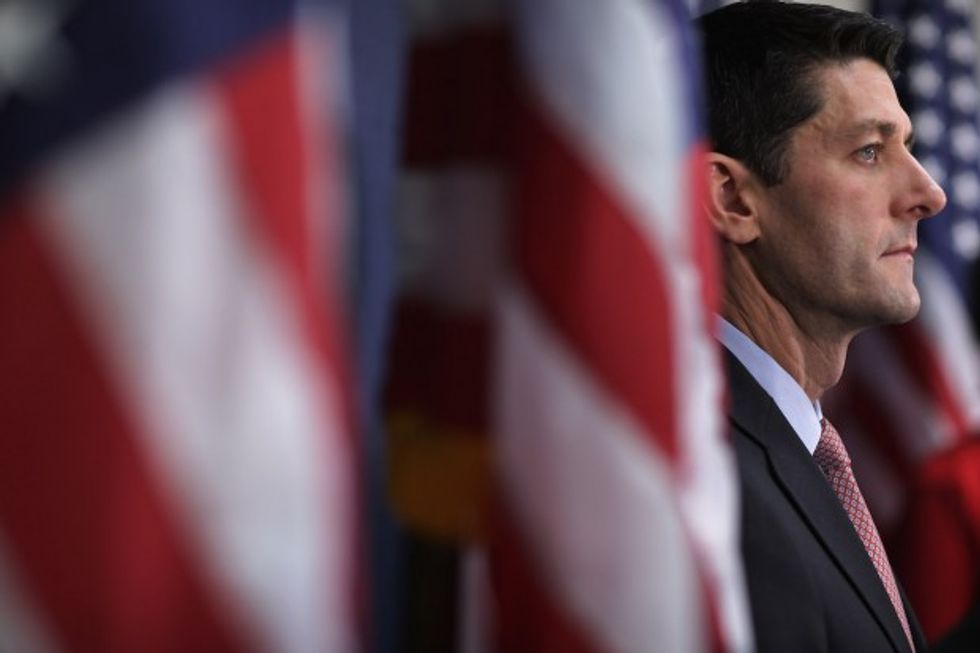 Chip Somodevilla/Getty Images
"So I feel like we have come a long way and we have shifted the center of gravity in the Republican Party far to the right of where it was just four years ago. And so I see this criticism in a weird way as a sign of success," he added. "And I don't take this personally."
Ryan said he was "glad that people are focused and engaged," but hoped that "at the end of the day" Republicans "stop the circular firing squad of the conservative movement and work with each other."
"Especially when we agree on 90 percent of the issues to unify and go out and win converts so we can win the election and get things done," he said.
That might be easier said than done.
—
Follow the author of this story on Twitter and Facebook: