Fox News reporter Catherine Herridge said her FBI and Justice Department sources are "super pissed off" at the White House for "weighing in" on the Hillary Clinton email investigation.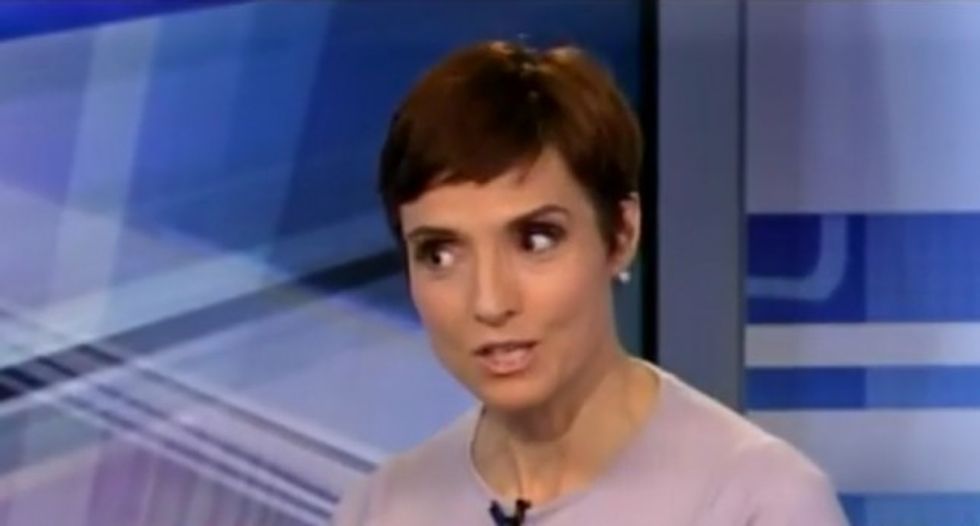 Fox News' Catherine Herridge (Image source: YouTube)
Herridge told colleague Greta Van Susteren on Friday the acrimony grew after White House Press Secretary Josh Earnest said earlier in the day that "some officials over there have said that [Clinton] is not a target of the investigation" and "that does not seem to be the direction it's trending."
Herridge added that Earnest's statement "has got the back up of our contacts at the FBI and the Justice Department."
She added, "They are super pissed off, to use a technical term. Because number one, they say Josh Earnest has absolutely no clearance or visibility into the FBI investigation. Number two, they say it really seems part of a troubling pattern from the White House because the president earlier said he did not see any national security implications to the Clinton emails and then we found out he had never been briefed. And the whole idea is to not ... make this even more political than absolutely necessary, but the White House is weighing in and certainly leaving the public with the impression that it's not backed up by the evidence in the case."
Here's the clip:
(H/T: The Gateway Pundit)