Speaker Paul Ryan dismissed the idea of deporting the estimated 11 to 12 million individuals in the U.S. illegally, contending that it would not only be nearly impossible to execute, but could potentially threaten the civil liberties of Americans as well.
"As a policy-oriented person, I don't think mass deportations are feasible or advisable," Ryan told TheBlaze in a phone conversation this week. "The kind of police state needed to do that is not something I think would want to contend with."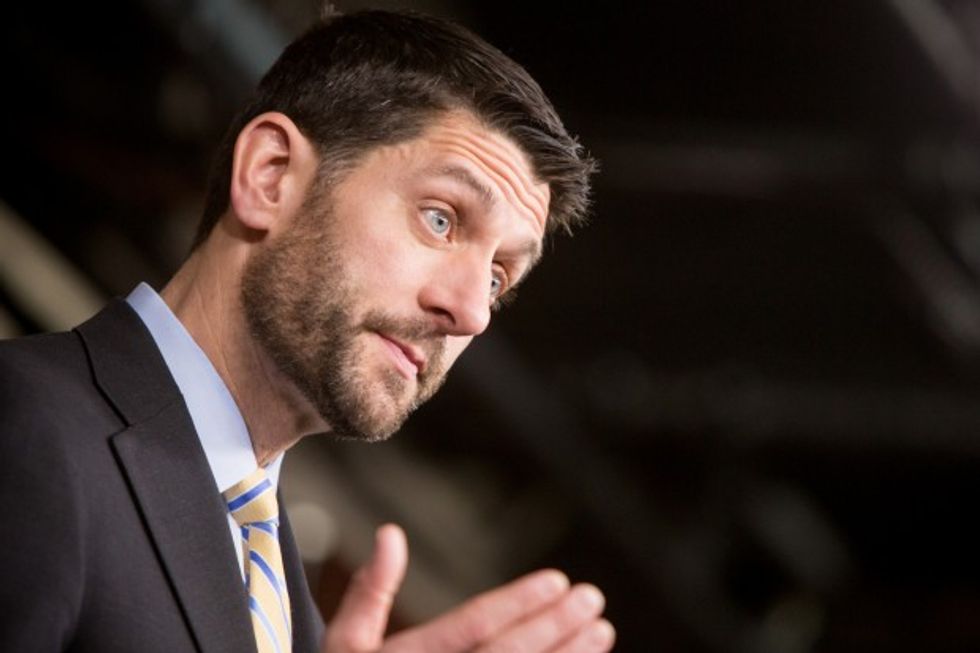 Allison Shelley/Getty Images
On the campaign trail, Republican frontrunners Donald Trump and Ted cruz have both expressed their support for mass deportations.
Trump has proposed a process where those who are in the U.S. illegally return to their home countries and then are allowed to return. Cruz has taken a more hardline position and said allowing individuals to come back in such a way would be a form of "touchback amnesty."
The 46-year-old House speaker, known in Washington as someone who puts attainable policy ahead of rhetoric, said he would like to take a more pragmatic approach. He explained the fundamentals of the kind of immigration reform he would like to pursue, but said he would not raise the issue until President Barack Obama had left office.
"Despite things out there in the blogosphere, I am very much in favor of securing the border and interior enforcement," Ryan told TheBlaze. "That's one thing that unifies all conservatives."
"And I believe that serious immigration reform which focuses on the rule of law and border security, interior enforcement — and then after such things are established, fixing the broken legal immigration system is the way to go," he added. "But this is not the time to have this debate in Congress. I don't think with this debate we can trust him on such issues and therefore this is going to have to wait for another time."
—
Follow the author of this story on Twitter and Facebook: