At a Ted Cruz rally in Ames, Iowa, over the weekend, Glenn Beck told the crowd what had just happened to him backstage.
"This guy passes me and I'm like, 'Man, that guy looks like Richard Dreyfuss,'" Beck said.
It was.
Then Beck said he was asked if he had yet met the legendary actor: "No, I don't usually hang out in his circle," Beck said he replied, which drew laughter from the audience.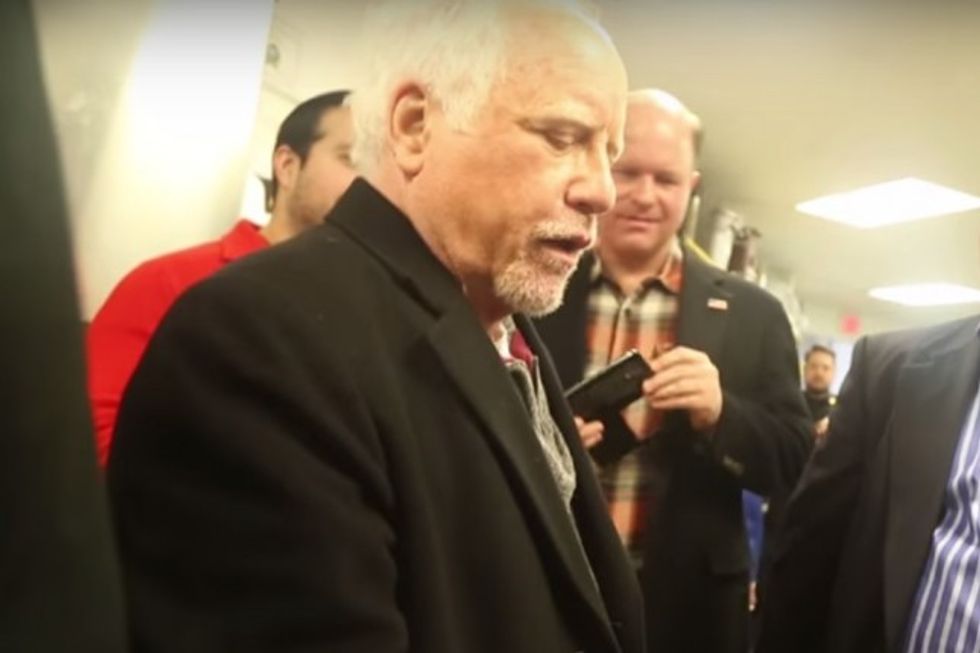 Image source: TheBlaze
"I said, 'Mr. Dreyfuss, nice to meet you. Why are you here?' and he said 'I heard there was a good movie,'" Beck recounted, adding that the pair proceeded to have "the most amazing conversation."
Beck had a chance to show Dreyfuss two of George Washington's personal artifacts he happened to be carrying with him in a briefcase: The first was Washington's compass which he received at age 14 and carried with him the rest of his life — and the other was Washington's copy of "Don Quixote."
Check out the pair interacting:
"The response is always the same, especially for his compass — reverence and awe," Beck said later on his Facebook page in reference to his encounter with Dreyfuss.
Beck said Washington purchased "Don Quixote" just hours after signing the Constitution, signaling that the responsibility of upholding the document was now in the hands of the nation.
"A compass is used for exactness," Beck continued to the crowd. "I'm here to support Ted Cruz because he is exact in everything he does. His word is his bond. He believes, as George Washington did, that deeds are not words."
Follow Josiah Ryan on YouTube, Twitter and Instagram:
Twitter (@JosiahRyan) and Instagram (@ahhdannyboy.)