The vast majority of the American public believes that football coaches at public high schools should be permitted to lead players in Christian prayer during games, despite atheist groups repeatedly making threats and taking legal action in an effort to halt such acts.
Photo credit: Shutterstock
The Public Religion Research Institute recently found that 73 percent of the public has no problem with these Christian invocations, with 24 percent saying that they do not believe that sectarian prayers should be permitted.
What is perhaps most notable is the that 55 percent of Americans who are unaffiliated with a religion share in the belief that coaches should be allowed to pray with public school players, with just 40 percent disagreeing.
There were other notable differences as well among faith cohorts, with 93 percent of white evangelicals, 80 percent of Catholics and 77 percent of non-white Protestants agreeing that coaches should be allowed to offer up Christian prayers during games.
These polling results come amid ongoing and fierce debate over the issue. One of the most recent cases involves Joe Kennedy, a suspended coach from Washington state, who was placed on paid administrative in October after refusing to stop praying on the field.
Kennedy has since filed a charge of religious discrimination with the U.S. Equal Employment Opportunity Commission against the Bremerton School District, alleging that officials there impeded his First Amendment rights with a ban on his silent prayers at the 50-yard line.
The debate over coaches who pray with public school students is nothing new, though the discussion has ramped up in recent months.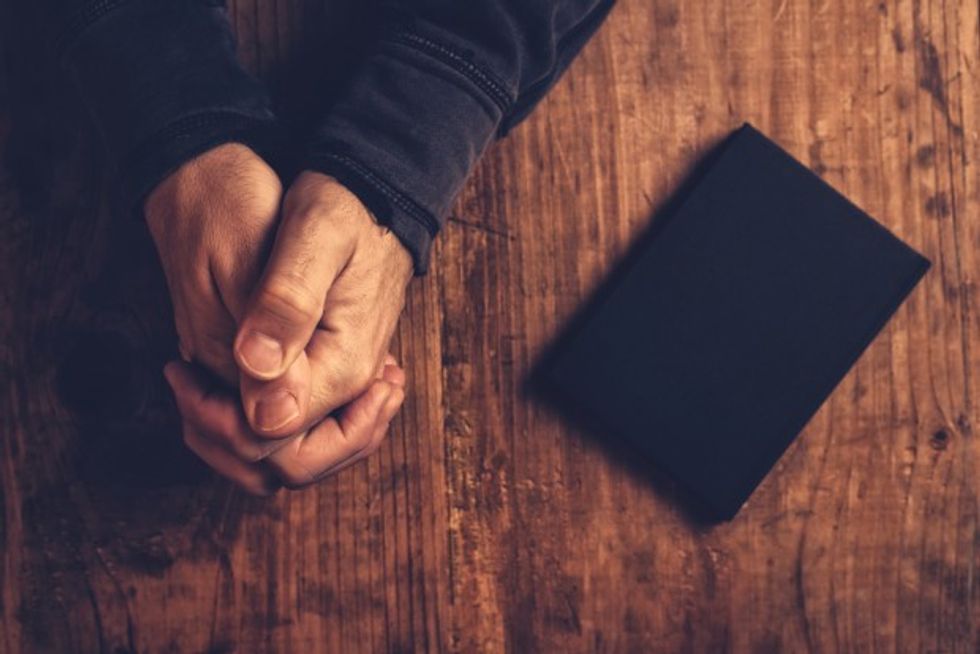 Photo credit: Shutterstock
As TheBlaze previously reported, the American Humanist Association sued Hall County School District in Gainesville, Georgia, back in 2014, claiming that the district was "promoting prayer and Christianity through its athletics programs."
The district later settled in July 2015, agreeing to a number of terms including issuing a memorandum "detailing the standards for religious neutrality required by the Establishment Clause of the First Amendment and the Equal Access Act to the principals in all of its 36 schools" and paying out $22,000 in legal fees to the atheist organization.
--
Follow the author of this story on Twitter and Facebook: