A Florida day care director was arrested this week after a tech-savvy employee could no longer stand her allegedly abusive behavior.
The worker was able to capture her boss appearing to hit a 4-year-old boy in her care with stuffed animals and then dropping him from "three feet off the ground," police said.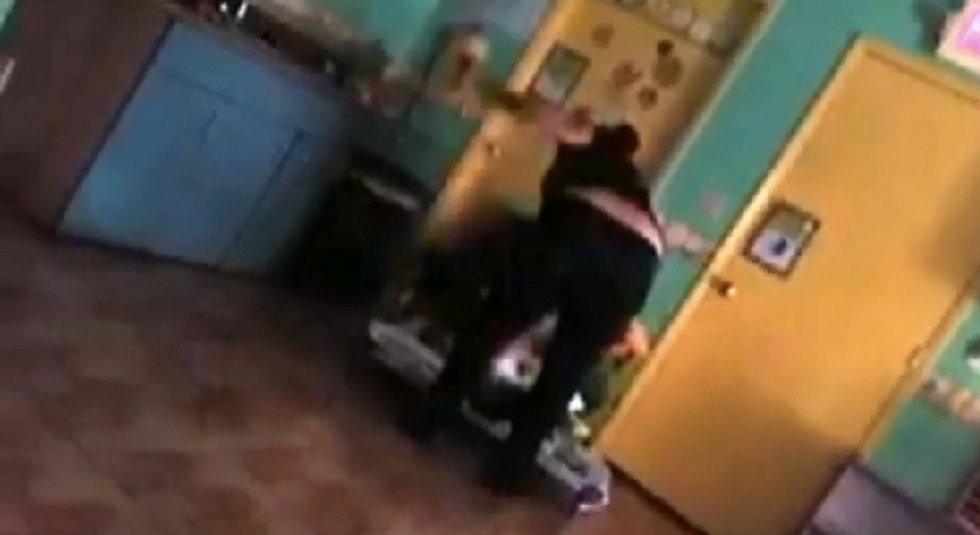 Image source: WTVT-TV
"It looks like he was laying on a children's mat, like for naptime, and she walked over and was striking him several times with stuffed animals. And at one point in the video, you see her actually pick the child up and drop him from about two to three feet off the ground," Clermont Police Officer Erin Razo told WTVT-TV.
The worker who reported the alleged abuse used a cell phone to film the incident. According to police, the woman said that she had been witnessing the day care director's behavior for three weeks.
Court records revealed that the director, Kimberly Reid, had been in trouble with the law before. Reid previously pleaded guilty to grand theft, welfare fraud and organized crime in Orange County.
(H/T: WTVT-TV)