Following Donald Trump's loss Monday night in the Iowa caucuses, the owner of "Loser.com" apparently updated the website to re-direct to the Manhattan mogul's Wikipedia page.
According to the Washington Post, the domain name has a history of "trolling" celebrities and politicians. Previously, the website has poked fun at Al Gore in 2000, President Barack Obama in 2008, among many others. The most recent redirection was in March of 2015, when the website redirected to Kanye West's Wikipedia page.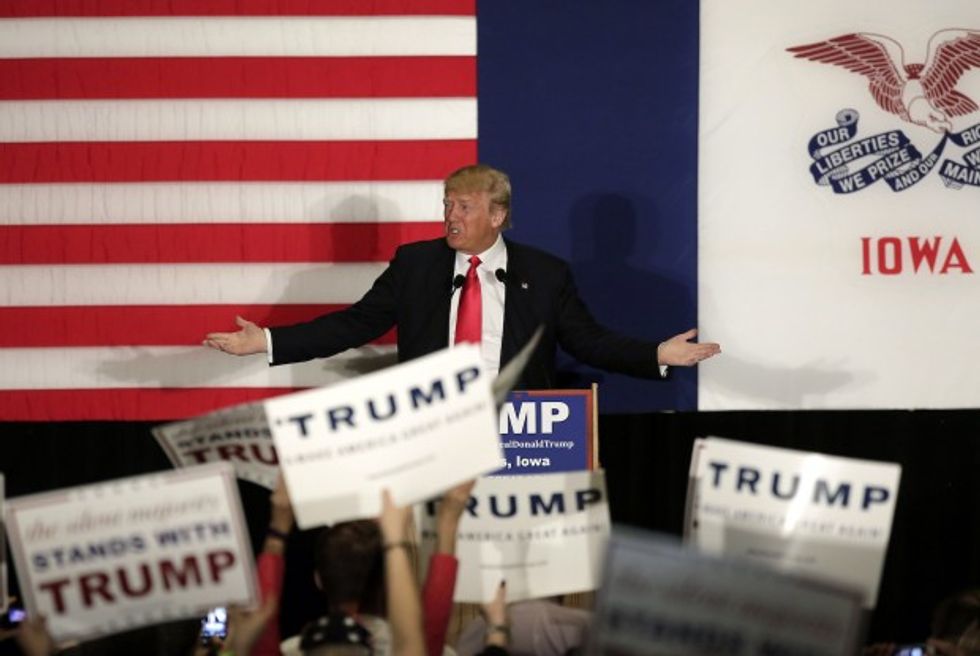 Donald Trump speaks during a campaign event at the U.S. Cellular Convention Center, Feb. 1, 2016. (Getty Images/Joshua Lott)
The Daily Mail reports that the domain name is estimated to be worth approximately $7,000.
According to official data from Microsoft, Trump lost Monday's caucuses by 3.3 percent. Winner Ted Cruz received 51,666 votes to Trump's 45,427 votes, or 27.6 percent to 24.3 percent.
In the aftermath, some Trump supporters took to Twitter to offer up a conspiracy as to why Trump lost. They claimed that since Microsoft supports Marco Rubio, the voting data was stacked against Trump, essentially allowing for Rubio to receive more votes than projected, in turn taking votes away from Trump.
However, the billionaire businessman was rather gracious in his loss. In a short speech following his loss, Trump thanked Iowans for their support. In a series of tweets later posted to Twitter, he boasted his second place finish, saying it was better than what the media projected, and a far better finish given the amount of time he spent campaigning in Iowa.
(H/T: Mediaite)
—
Follow the author of this story on Twitter and Facebook:
[facebook //www.facebook.com/plugins/like.php?href=