The investigative news website the Intercept announced Tuesday that it fired one of its staff reporters for fabricating stories about Charleston church shooter Dylann Roof.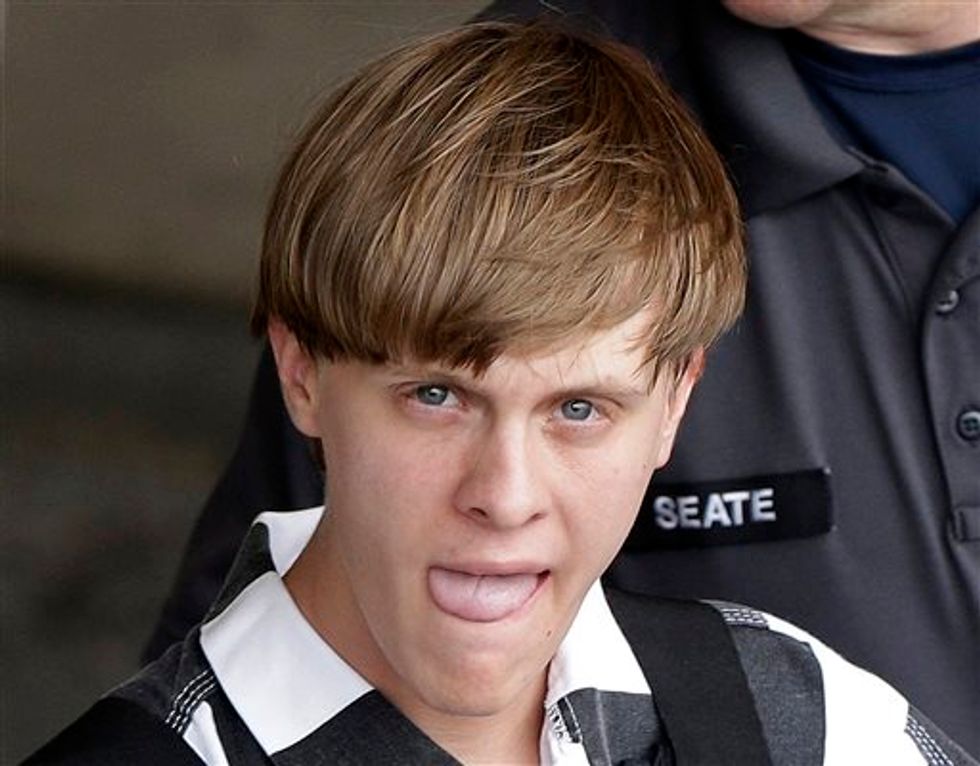 Charleston, South Carolina, church shooter Dylann Roof is escorted from the Cleveland County Courthouse in Shelby, North Carolina, June 18. (AP Photo/Chuck Burton, File)
Editor-in-chief Betsy Reed wrote in a note to readers that Juan Thompson was let go last month after the publication discovered a "pattern of deception" in the writer's actions.
Reed said that, in at least three instances, Thompson used quotes attributed to people who said they had never been interviewed. Other quotes were attributed to individuals who could not be reached, didn't remember speaking with Thompson or whose identities the Intercept was not able to establish.
Thompson claimed that he met a number of unnamed people to whom he attributed other quotes at public events. The website's editor-in-chief said the since-terminated employee even created an email account, which he claimed belonged to at least one source.
One story that Thompson wrote claimed that Roof, who gunned down nine people inside a church in Charleston, South Carolina, last August, had recently lost a love interest to a black man. The story attributed the information to Scott Roof, but at least two members of Roof's family didn't know of anyone in their family by that name.

Image source: The Intercept
"We apologize to the subjects of the stories; to the people who were falsely quoted; and to you, our readers," Reed said. "We are contacting news outlets that picked up the corrected stories to alert them to the problems."
Stories on the Intercept's website that contain fabricated content have been marked as either "retracted" or "corrected." Thompson did not cooperate in the review, according to Reed.
Thompson had worked for the Intercept since November 2014 and before that interned for DNAinfo Chicago, according to Mashable.
DNAinfo Chicago deputy editor Jen Sabella sent out a tweet Tuesday along with a link to the Intercept's note to readers. Sabella's tweet simply stated, "Can't say we didn't see this coming..."
Can't say we didn't see this coming... https://t.co/o8mOpEzhpO

— Jen Sabella (@jensabella) February 2, 2016
The deputy editor confirmed in a later tweet that Thompson "VERY briefly" interned there a few summers ago.
@whet He interned for us a few summers ago -- VERY briefly.

— Jen Sabella (@jensabella) February 2, 2016
(H/T: Mashable)