Jasim Mohammed Atti'ya, bomb expert for the Islamic State, was arrested in November after a small troupe of suicide bombers invaded Kurdish territory and temporarily seized a government office near Kirkuk, Iraq. Now he's confirming to the media that the Islamic State seeks to get into the U.S.
Though the bombers self-detonated before the Kurds were able to apprehend them, Jasim, 22, was taken into custody weeks after the bombings took place. He currently resides in a high-security prison operated by the Kurdish Regional Government.
The KRG recently permitted FoxNews.com to interview Jasim for 90 minutes. The bomb expert, who was led into the room blindfolded, gloated about his work with the Islamic State and promised to return to serving the death cult.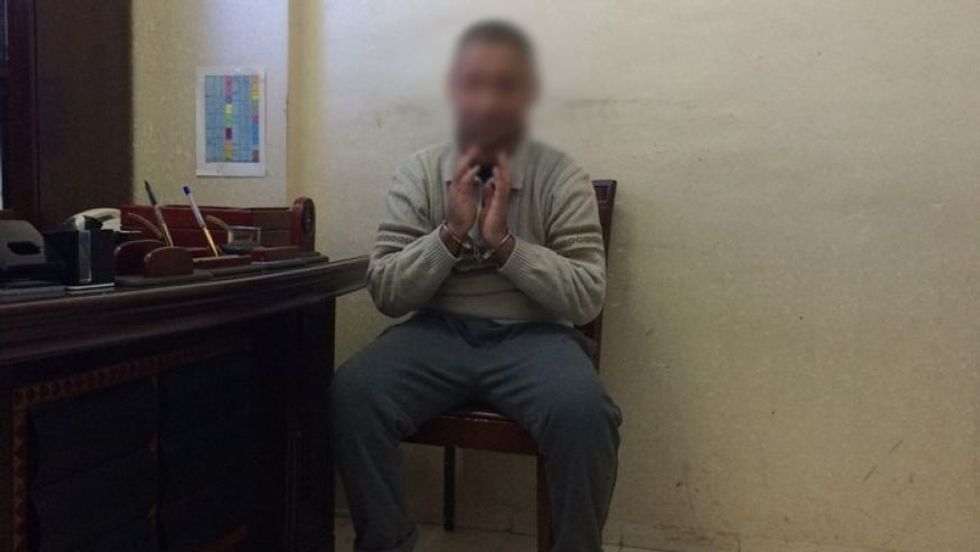 Jasim Mohammed Atti'ya (Image source: Fox News)
But, he clarified, the suicide vests he makes are for others, not him.
"What I did were terror acts," Jasim said. "It was my duty. There are infidels and there is instruction in Koran to stop this and fight all infidels."
KRG forces captured Jasim weeks after the attack that left 14 Kurds dead and many more wounded.
Several Peshmerga, police killed retaking Dubis mayor's office from ISIS militants https://t.co/Hgcm6kMK9l https://t.co/ndbiy8iNyO

— KRG-USA (@KRG-USA) 1446604854.0
Jasim's Kurdish captors told Fox that, though the November attack confirmed fears that the Islamic State was capable of attacking behind enemy lines, the bomb maker had another plan in the works that would have likely been far more destructive by comparison.
Jasim was reportedly preparing to rig a powerful truck bomb to send into the Kurdish stronghold of Erbil when he was arrested by Kurdish intelligence agents. One security source told Fox that Jasim "cried like a big baby" when he was arrested, sobbing that "Allah would be mad at him."
Now Jasmin is sharing a facility with other Islamic State detainees, with whom he is allowed contact, while he awaits trial on charges of terrorism and plotting suicide bomb attacks. If convicted, Jasmin will face the gallows.
The bomb-maker joined the Islamic State at the age of 20 and was soon promoted to the mid-level leadership post known as Amir, where he aided in plotting and executing IED suicide attacks.
"I had all this power and then I got arrested," Jasim said. "When you have all that power you feel like no fears."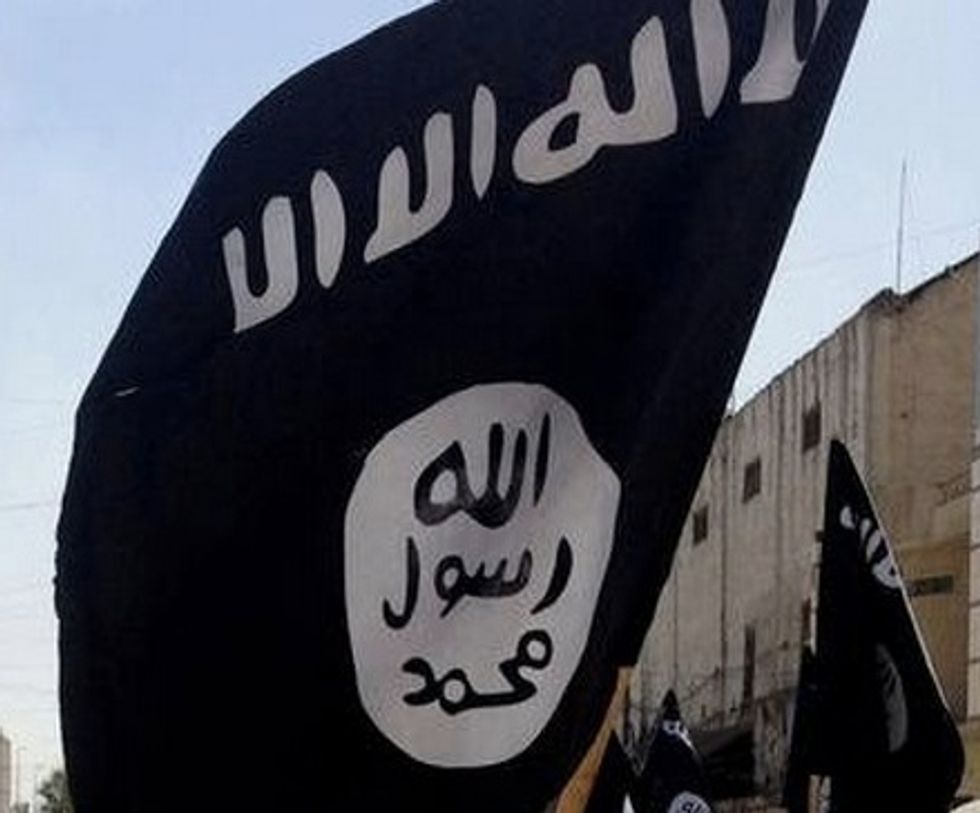 Islamic State supporters wave the terror group's flag. (AP Photo)
Though the exact number of deaths the Islamic State up-and-comer has caused remains unclear, he repeatedly gloated to interviewers about operations he participated in that killed and harmed countless people. He mentioned the fighters he outfitted with suicide vests or put behind the wheels of rigged vehicles, saying that he is proud of his monstrous work but has no plans to become a martyr.
"I never thought of killing myself," he told Fox. "I am not convinced to kill myself."
He even said that if ordered to perform a suicide mission, he would "leave or escape" the terrorist group. "I wouldn't explode myself," he said. "That is another level of faith."
Jasim described Islamic State leader Abu Bakr al-Baghdadi as a "good leader" who lives "as a simple soldier" and "is just like everyone else." He has yet to actually meet the obscure character, who dubbed himself the caliph of the illegitimate state.
"It's dangerous to meet him. Nobody can see him," Jasim said. "It is prohibited for anybody to see him."
Jasim shared that, if he were released, he would "have to be convinced" not to go back to the Islamic State.
"Before I went to prison, I had no problems killing people," he said. "Now I have a bit of regret that maybe some people don't deserve to be killed."
But in the next breath, Jasim, who was angered by the fact that the American Fox interviewer did not wear a hijab, expressed his hope for a worldwide return to the times and ways of Mohammad, the prophet of Islam.
Jasim said that though today's weapons did not exist in the seventh century, they are more effective at accomplishing the prophet's goals.
"During the Prophet's time it is true there was a sword, but now there are AK-47s, and that is more effective than a sword," he said. "But they are all weapons."
Despite the great likelihood he will be sentenced to death, Jasim shared his enthusiasm about the death cult and urged others to join.
He ended the interview with a chilling remark:
"It is better if they join," he said. "We want to go to America. We want to spread our ideology all over the world."
(H/T: FoxNews.com)