The Denver Broncos announced Tuesday that they would send rookie safety Ryan Murphy home after he and his brother were detained and questioned in a prostitution sting that took place in San Jose, California, ESPN reported.
Though Murphy was eventually released and was not charged in the incident, the AFC champions stood by the decision, which came just days before the Super Bowl.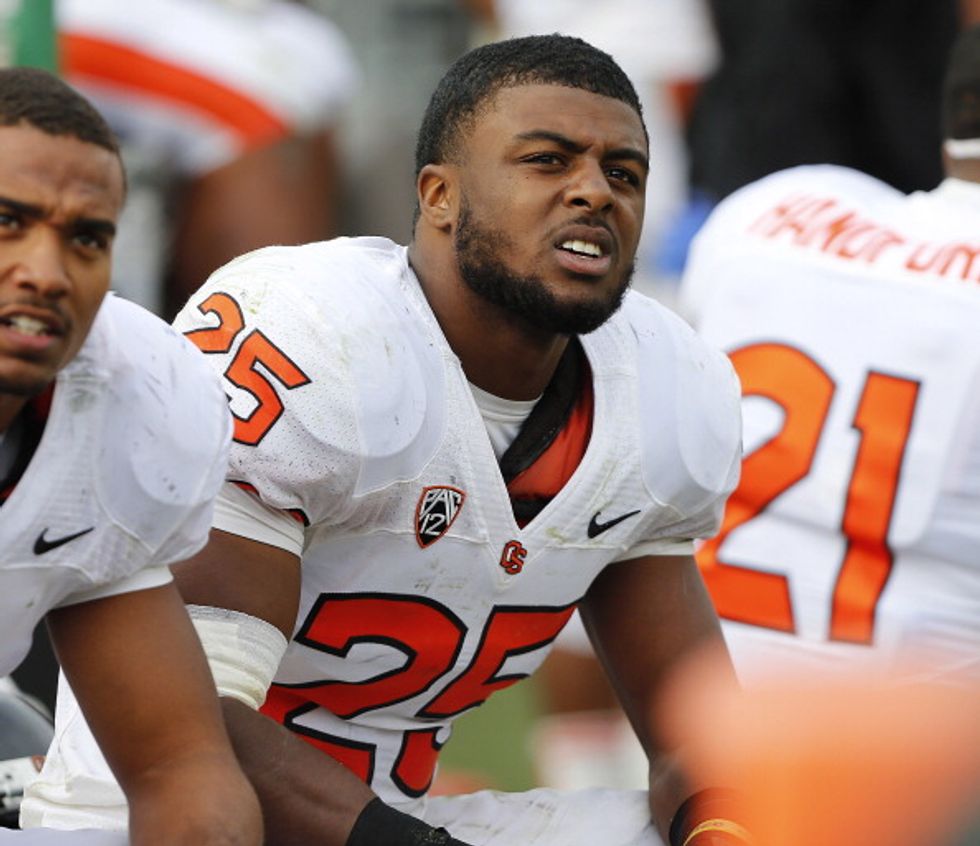 Ryan Murphy (25) played for the Oregon State Beavers before being drafted by the Denver Broncos in 2015. (George Frey/Getty Images)
"Although practice squad safety Ryan Murphy was not cited by police, we decided it was best for the team if we continued our preparations for Super Bowl 50 without him," Broncos coach Gary Kubiak said in a statement.
The San Jose Mercury News reported that the sting conducted by the Santa Clara County Sheriff's Office involved Murphy's brother, who was cited for solicitation.
According to the Mercury News, the pair were interrogated by sheriff's deputies Tuesday evening at a Motel 6 in north San Jose.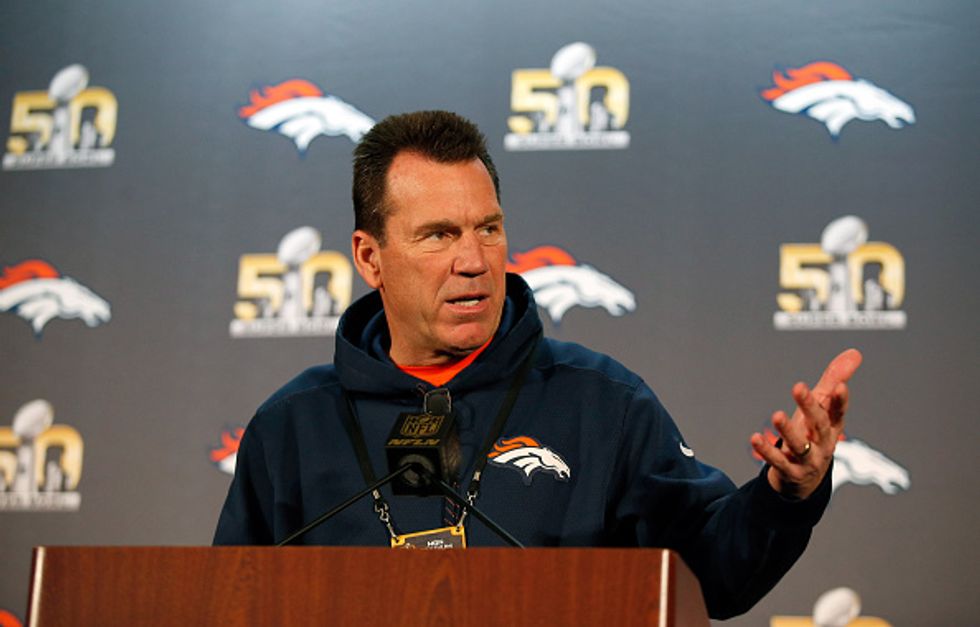 Denver Broncos' head coach Gary Kubiak speaks to the media at the Broncos media availability at the Santa Clara Marriott on Wednesday in Santa Clara, California. (Ezra Shaw/Getty Images)
A spokesman for the Santa Clara County Sheriff would not comment on Murphy's brother's citation but said that the county's human-trafficking task force had cited 10 men for solicitation in a series of recent stings in the area.
KPIX-TV reported that police detained a suspected prostitute Tuesday night near the motel in north San Jose. The woman told the police she needed to go to a car to retrieve some property. Police found Murphy and his brother waiting in the car.
As of now, Kubiak said that Murphy will keep his spot on the team.
"Ryan is returning to Denver, but his status as a practice squad player has not changed at this time," Kubiak said in the statement.
Last week, Kubiak said he was confident in his team's ability to handle off-the-field issues, according to ESPN. "First off I trust my guys," Kubiak said. "They've been great all year. I pretty much put that in the captains' hands to be honest with you. They've done a good job with this football team. Our accountability has been very good. It's a tough environment, but I've trusted them all year, and I trust them this week."
(H/T: ESPN)