A U.K. church has seemingly become the first-ever in Britain to offer ceremonies that would baptize — or re-baptize — transgender children and adults based on their preferred gender identification.
The New Chapel Unitarian and Free Christian in Denton, U.K, made the decision to offer transgender baptisms after getting to know a family who had a transgender child, and learning that the family was having a hard time finding an accepting church, the BBC reported.
"I felt saddened by the fact that this family were being shunned by many mainstream churches," worship leader Jean Clements told the outlet. "However, when the family came to New Chapel, the congregation welcomed them with open arms. "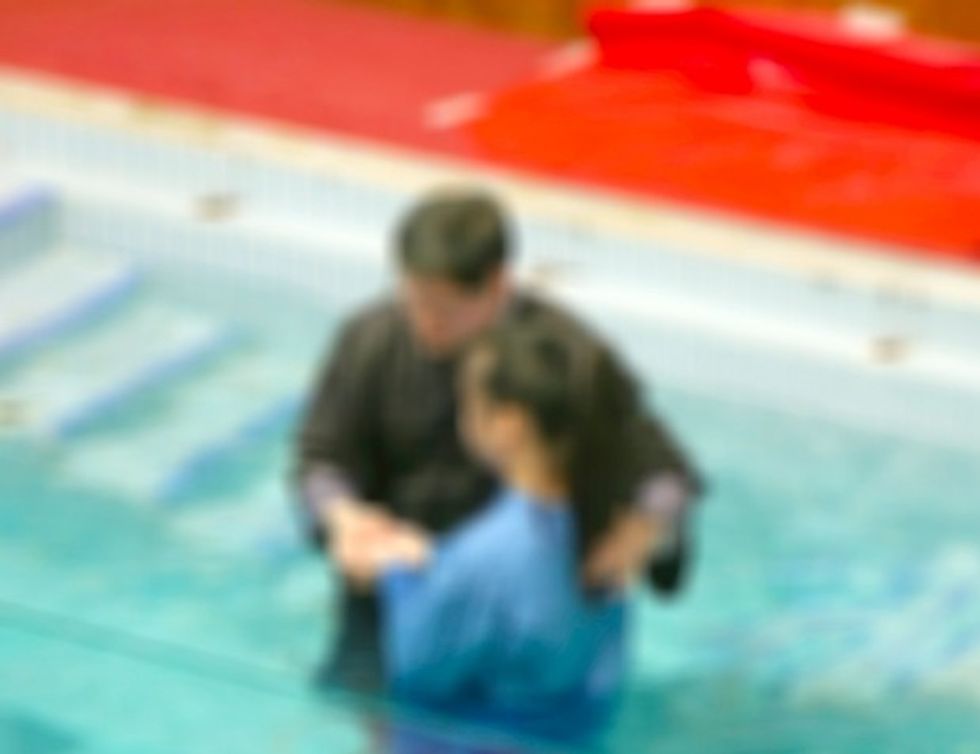 Photo credit: Shutterstock
The ceremony was framed as being similar to adult baptisms. The website for New Chapel Unitarian describes baptisms as follows:
Baptismal services do not seek a child's salvation but dedicate the parents to their task to raise the child to have virtues and principles by which to live. Ancient symbols may be used but they will reflect modern ideas and beliefs. Sometimes parents ask for a ceremony that is not a baptism but a Naming Service of a Blessing of a Child. This is quite acceptable and can be arranged with the Chapel.
Clements told the Manchester Evening News that the church was also the first Unitarian chapel in the area to register itself to perform same-sex marriages as well. In fact, the first gay wedding that she presided over last year reportedly involved the parents of the transgender child.
Members of New Chapel Unitarian and Free Christian reportedly unanimously decided to allow the 10-year-old who identifies as a girl to be baptized at the chapel, with Clements saying that there was absolutely no controversy surrounding the matter.
Photo credit: Shutterstock
"It felt entirely natural, There was no controversy when they voted at our annual general meeting," she told the Independent. "They spent more time discussing the autumn fair and whether we might move it to the summer. Now that was controversial."
The unnamed child also released a statement expressing excitement over the impending baptism.
"I am so happy that they have now said I can be baptised because although I was previously baptised, it was as a boy, with a different name," it read. "I feel as though it was not really me who was baptised, but somebody else. At the moment I feel separate from God and as a child who has a strong faith I want to be close to Him."
Unitarian universalists do not share a common set of theological beliefs, though they do share various values embedded in a humanist framework and assemble to form a diverse community surrounding those sentiments.
"Our beliefs are diverse and inclusive. We have no shared creed. Our shared covenant (our seven Principles) supports 'the free and responsible search for truth and meaning,'" reads a description from the Unitarian Universalist Association. "Though Unitarianism and Universalism were both liberal Christian traditions, this responsible search has led us to embrace diverse teachings from Eastern and Western religions and philosophies."
--
Front page image via Shutterstock.com.