A Christian counselor who worked in the chaplaincy office at Wheaton College in Wheaton, Illinois, surprised the Christian world last year when she resigned her position after revealing that she supports same-sex marriage. Now, she's speaking out again to explain her decision.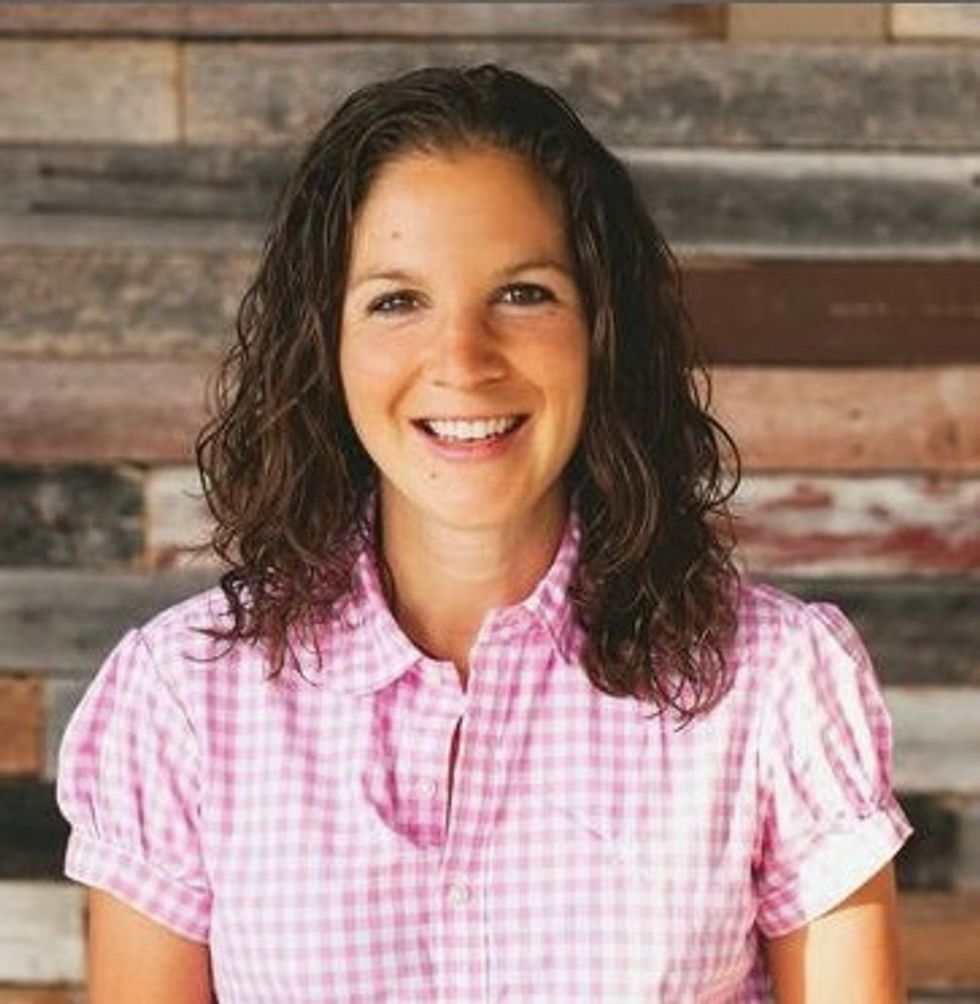 Julie Rodgers (Julie Rodgers' WordPress)
"Your beliefs don't shift in an instant," Julie Rodgers wrote in the start of a recent blog post. "We research and agonize, bouncing between hope and despair, until one day we hear ourselves say something a former version of ourselves never would have said."
It is in this way that Rodgers — who is gay —  said she "came to support same-sex marriage in the church," going on to try and explain the theology behind her newfound views.
Rodgers recounted her younger years of hoping and praying that God would make her straight. She also detailed what happened when the reprieve that she sought simply didn't come.
"Eventually, we learned that even the most dedicated wouldn't be able to change their orientation. Evangelical Christians shifted their theology a little at that point," she wrote. "Pastors and leaders decided that perhaps God's transforming work would not result in orientation change, but it would result in the grace to pursue lifelong celibacy."
And celibacy, too, is something that Rodgers embraced at one point in her journey, personally committing to it throughout her 20s, though she said that she increasingly became uncomfortable.
"Initially we were told we should become straight, so I tried to become straight. Then we were told a traditional theology meant lifelong celibacy, so I was on the celibate track," Rodgers wrote. "We were taught that a marriage between a man and a woman is primarily about sanctification: a place to learn how selfish we are in a sort of lifelong mini-monastery."
She continued, "We were taught that marriage is also about companionship because God said it's not good for humans to be alone. We heard that the marital bond creates an energizing love that overflows into the kind of hospitality that helps us to welcome the hurting into our homes."
In the end, Rodgers said that she was once on board with the notion that marriage should be restricted to one man and one woman, but that her views have shifted, as she now believes that many Christian leaders have simply created new arguments in an effort to keep "sexual minorities" from entering ministry, participating in church or building a home with the person they love.
Rodgers said that gays and lesbians no longer have to live in fear, as society is changing and gay Christian couples are emerging from the shadows.
"Same-sex couples are getting married, and many of these couples are decisively Christian, and these Christian couples are a witness to a watching world that's been disillusioned by the hypocrisy they've seen in the church," she wrote. "No amount of disagreement with these marriages will invalidate their Christ-like example of love and faithfulness."
Photo credit: Shutterstock
As TheBlaze previously reported, these views are a stark contrast from Rodgers' past statements, as she spoke with the Washington Post in 2014, telling the outlet that she didn't believe in reparative therapy — the umbrella term for controversial efforts aimed at curbing same-sex attraction — but that she personally embraced celibacy.
She also told the outlet that she "can't get behind" the idea that God would bless gay relationships. Rodgers' role at the time at Wheaton — which lasted only one year and surprised the evangelical world when her hiring was first announced — was to help students who experienced same-sex attraction as an associate for spiritual care in the chaplaincy office, Christian Today reported.
Rodgers has previously written about this issue, penning a blog post last summer in which she addressed what she believes to be the negatives associated with the celibacy movement.
--
Follow the author of this story on Twitter and Facebook: