The Islamic State intentionally disguises fighters as refugees fleeing war-torn Syria as a way to infiltrate European countries, the head of Germany's domestic intelligence agency, Bundesnachrichtendienst, said Friday, according to a new report from Reuters.
"We have repeatedly seen that terrorists ... have slipped in camouflaged or disguised as refugees," German intelligence chief Hans-Georg Maassen told ZDF television. "This is a fact that the security agencies are facing."
"We are trying to recognize and identify whether there are still more IS fighters or terrorists from IS that have slipped in," he added.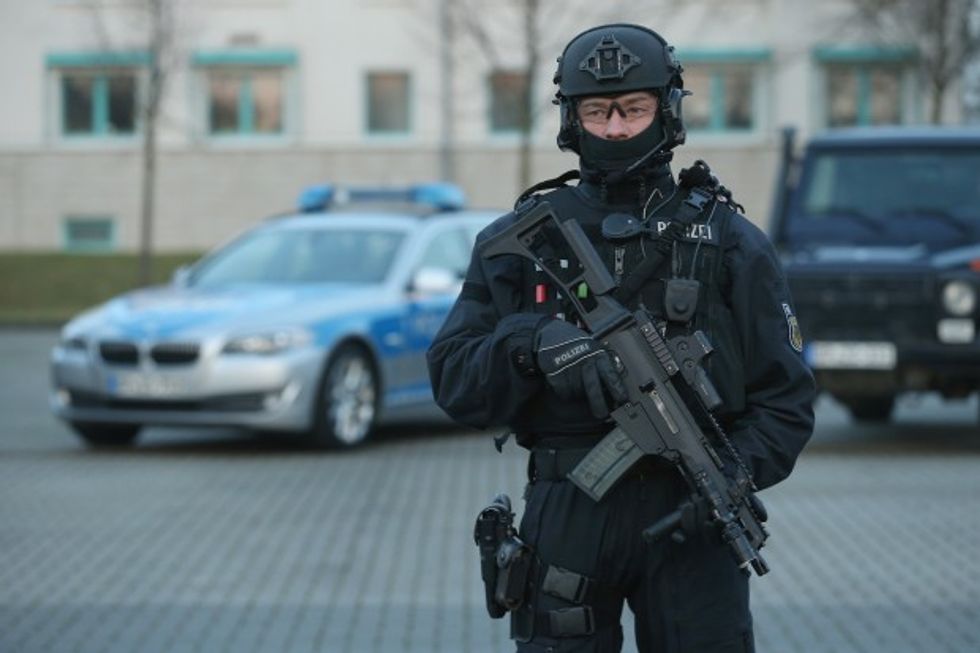 A member of the new BFEplus anti-terror unit of the German federal police holds a G36C automatic weapon after taking part in a capabilities demonstration at a police training facility Dec. 16. (Getty Images/Sean Gallup)
Maassen went on to say that intelligence officials have received more than 100 tips of Islamic State fighters in groups of refugees settling from Syria. This has raised concerns that an attack in Germany could be eminent, especially after the November terror attacks in Paris.
He said that the current goal of intelligence officials is to minimize the risk of an attack.
"We are in a serious situation, and there is a high risk that there could be an attack," Maassen said. "But the security agencies, the intelligence services and the police authorities are very alert, and our goal is to minimize the risk as best we can."
Maassen's comments came just one day after officials in Germany thwarted a possible Islamic State terror attack in Berlin.
—
Follow the author of this story on Twitter and Facebook:
[facebook //www.facebook.com/plugins/like.php?href=