TheBlaze on Friday talked to the priest seen in a now-viral video shaking his head after Hillary Clinton expressed support for Planned Parenthood during Tuesday's Democratic town hall in New Hampshire — and he shared why he was in the crowd in the first place.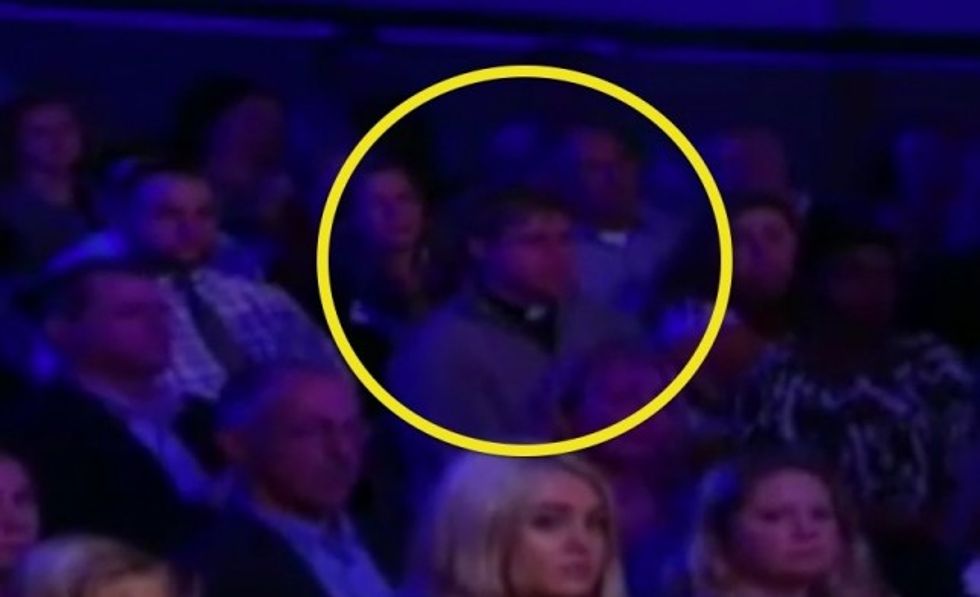 Image source: YouTube
Speaking to TheBlaze on the condition of anonymity, the Roman Catholic priest from New Hampshire said he did shake his head after hearing Clinton say, "We're going to defend a woman's right to make her own health care decisions. We're going to defend Planned Parenthood."
However, he also said that issue wasn't why he was in the audience.
The priest told TheBlaze he was invited to the town hall by CNN as a registered independent voter to ask a question and wasn't there as a supporter of any candidate.
His question — which he said he never got to ask because of time constraints — was as follows:
ISIS is targeting Christians, Yazidis, Kurdish Muslims and other religious minorities in Syria and Iraq for murder, torture, rape and sexual enslavement. Recently, Secretary Clinton, you've acknowledged what is happening as genocide. If elected president, what would you do to end this genocide? And specifically what would you do to get help to those groups most targeted by ISIS?
President Barack Obama has not yet called the Islamic State's actions genocide, and the White House said this week it's researching the legality of doing so.
Here's the clip with Clinton's comment about Planned Parenthood: