Carly Fiorina's campaign released a parody TV spot for the New Hampshire Republican presidential debate set to take place Saturday night — a contest from which the GOP candidate has been excluded.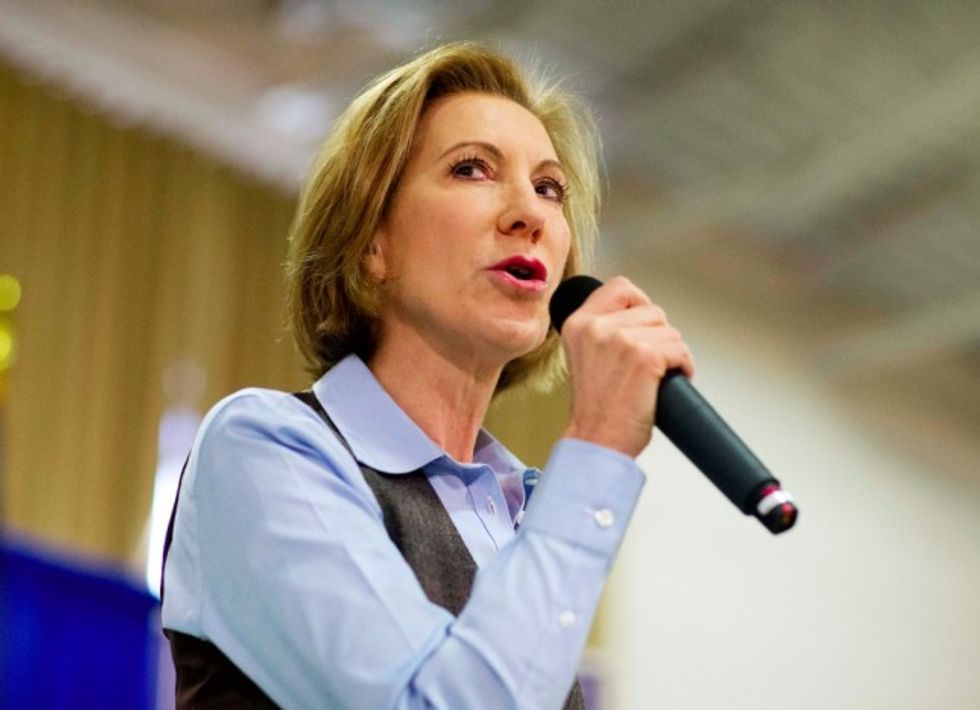 Republican presidential candidate Carly Fiorina speaks at a campaign event at Maple Avenue Elementary School Saturday, Feb. 6, 2016, in Goffstown, N.H. (AP Photo/David Goldman)
It mocks ABC — ABC News is hosting the debate and left Fiorina off the roster — by calling it the "Anybody But Carly" network.
The parody commercial noted that Fiorina beat fellow GOP candidates John Kasich and Chris Christie in the Iowa caucuses and tied Jeb Bush in delegates, yet the latter trio are appearing on the debate stage.
"And unlike all of them, she has actually won debates before," the spot stated. "Taking it to Hillary Clinton like nobody else can."
The clip added that "on Disney's ABC, we've frozen Carly out. All part of our Mickey Mouse operation."
After hearing she would be excluded from the debate, Fiorina spelled out her frustration: "I have been saying all along in this election, the game is rigged, and now you see it, in plain day."
Candidates made the debate stage by placing in the top three in the Iowa caucuses, placing in the top six in an average of New Hampshire polls recognized by ABC News or placing in the top six in an average of national polls recognized by ABC News.
Here's the parody spot: