NEW YORK (TheBlaze/AP) — New York is taking steps to stop therapists from trying to change young people's sexual orientation, joining a number of states that have taken action against what's known as "gay conversion" therapy.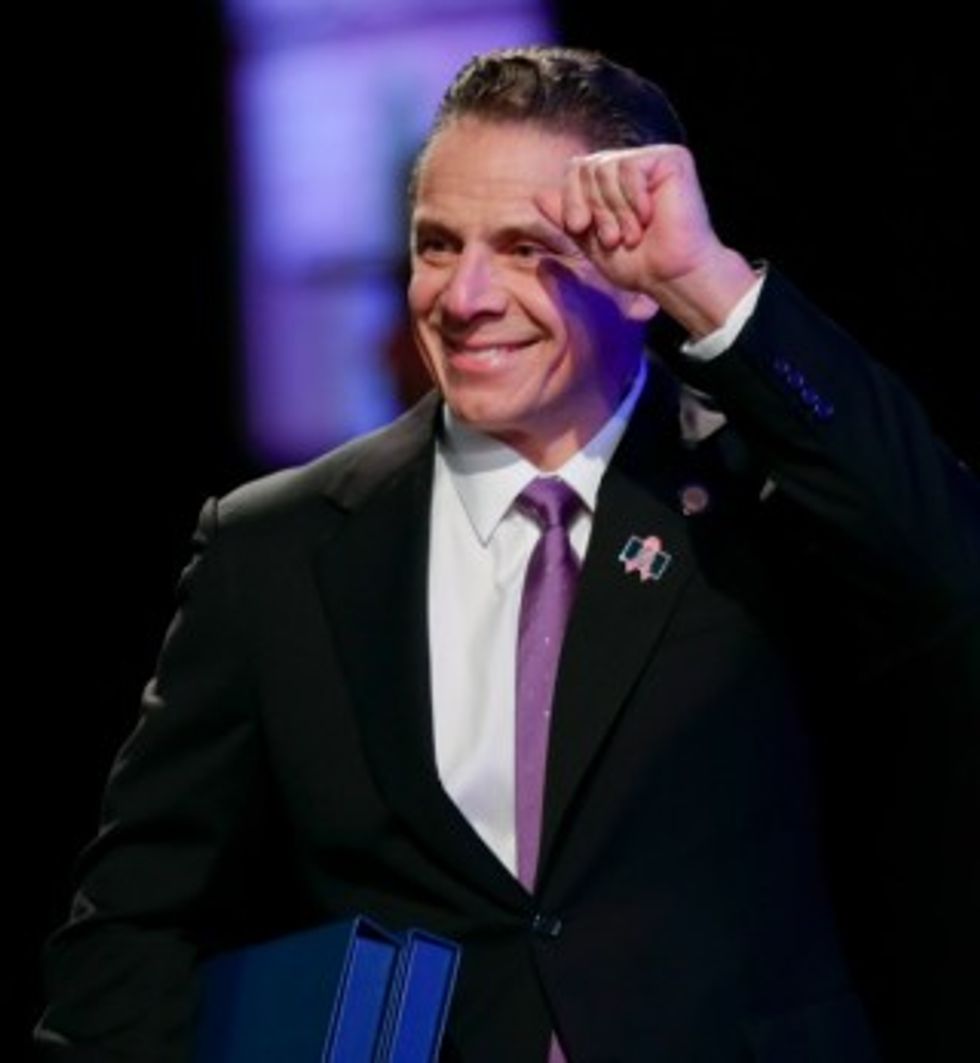 New York Gov. Andrew Cuomo arrives for his State of the State address and executive budget proposal at the Empire State Plaza Convention Center on Wednesday, Jan. 13, 2016, in Albany, N.Y. (AP Photo/Mike Groll)
Democratic Gov. Andrew Cuomo announced plans for new regulations Saturday. They will bar New York insurers from covering the therapy for minors and will prohibit mental health facilities under state jurisdiction from offering it to minors.
"Conversion therapy is a hateful and fundamentally flawed practice that is counter to everything this state stands for," Cuomo said in a statement. "New York has been at the forefront of acceptance and equality for the LGBT community for decades – and today we are continuing that legacy and leading by example. We will not allow the misguided and the intolerant to punish LGBT young people for simply being who they are."
It's not immediately clear how many insurers or facilities statewide provide the coverage or therapy now.
States including California, New Jersey and Illinois have banned conversion therapy. But efforts to ban it have failed in other states, including Colorado.
Opponents of conversion therapy say it has been discredited and can harm young people. Supporters say banning it limits treatment options.