(TheBlaze/AP) – The American Legion has asked the campaign of Democratic presidential candidate Bernie Sanders to "cease and desist" from using the organization's emblem in campaign fliers.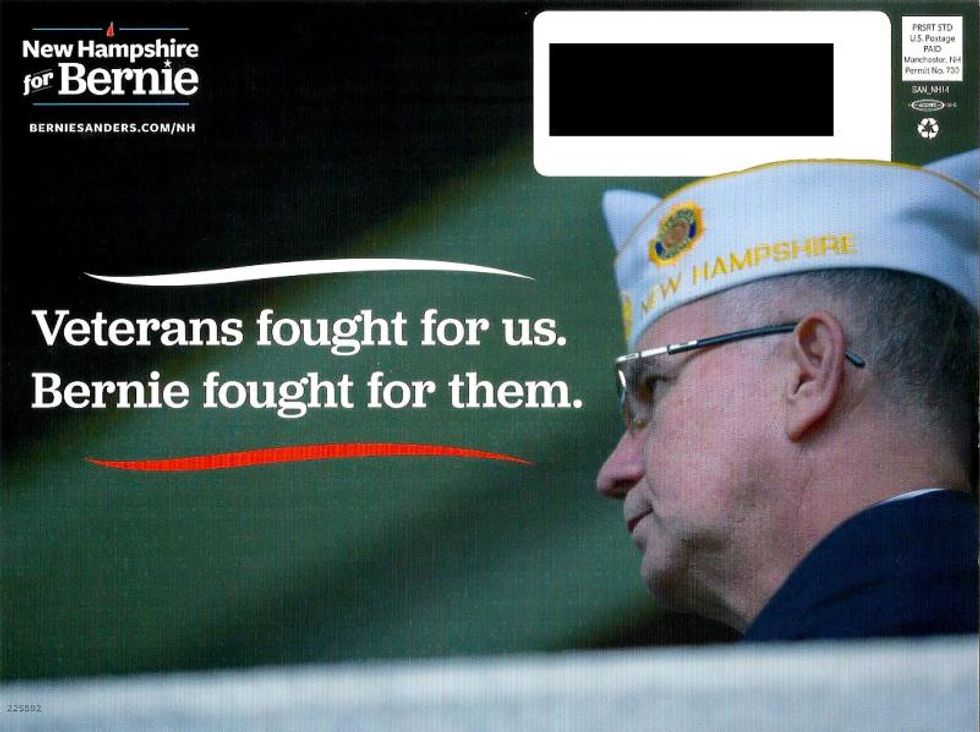 Image source: Valley News
"The American Legion Constitution prohibits the organization from endorsing political candidates or parties," John Raughter, American Legion national spokesman, wrote in an email to the Valley News.
Sanders' campaign didn't immediately return a request seeking comment.
The American Legion has twice complained to Sanders officials since Jan. 22 about the use of the emblem in campaign materials. A Feb. 1 letter from the American Legion obtained by The Associated Press warns that "any further communication about it will be through our trademark attorney in the appropriate forum."
An earlier report in a New Hampshire paper said that Sanders had used the images of pastors and veterans in his fliers.
–