Dallas Mavericks owner Mark Cuban ripped into the 2016 presidential candidates — both Republicans and Democrats — in a new blog post Monday, bashing them for their lack of true leadership skills and vision.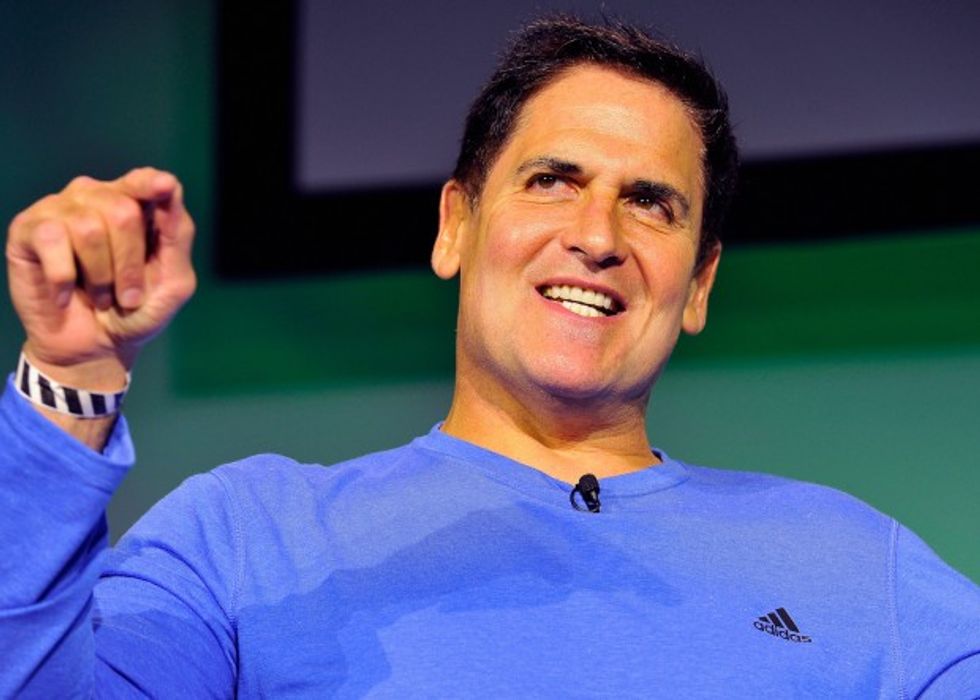 Businessman and TV personality Mark Cuban speaks onstage at TechCrunch, Sept. 8, 2014. (Getty Images/Steve Jennings)
"Bitching about everyone else is not leadership," Cuban wrote. "It may play to the base, but it certainly doesn't reflect an ability to lead."
Cuban made it clear that he is very critical of all of the presidential candidates, who he says are more worried about conforming to their party rather than offering realistic solutions to move the country forward.
"The democrats argue about who can give away more stuff and is more progressive. The republicans argue about who is the purer conservative and how hard they will work to undo what is already done," Cuban said. "Both sides stick purely to issues that are raised in polls and in debates. None of the candidates have moved into new territory."
He added, "It's as if there is an island for democrats and an island for republicans and no one ventures off."
[sharequote]"None of the candidates have moved into new territory."[/sharequote]
If any of the presidential candidates in either party were interested in being a true leader, Cuban alleges that they would offer new, fresh ideas to the American people.
The Texas-based billionaire also criticized the candidates for their lack of technological expertise.
"This isn't about the age of the candidates. It's about their knowledge," Cuban wrote. "None has given us any reason to believe they could make a decision on the technology used by a tiny business let alone the country."
Finally, Cuban hit the candidates for their long-term tax, healthcare and financial plans.
"There has never been an investor in the history of investors that has believed a 10 year projection in a business plan," he wrote. "Yet for some reason we allow candidates to deliver tax, healthcare and other financial plans over a 10 year period."
(H/T: Trail Blazers Blog)
—
Follow the author of this story on Twitter and Facebook:
[facebook //www.facebook.com/plugins/like.php?href=