Comedian Bill Maher, the outspoken host of HBO's "Real Time," seems to agree that Hillary Clinton's 2016 presidential campaign isn't going so well. In a lengthy essay for The Hollywood Reporter, Maher gets brutally honest about the Democrat, once believed to be the hands-down favorite for the nomination.
"She's particularly hard to watch as a candidate. (That laugh.)," he writes in the essay. "Yes, the hard truth is that Hillary Clinton is a terrible campaigner who is living in a different era."
Clinton is "unfairly demonized," he claimed, but that doesn't change the fact that she is also a "terrible candidate."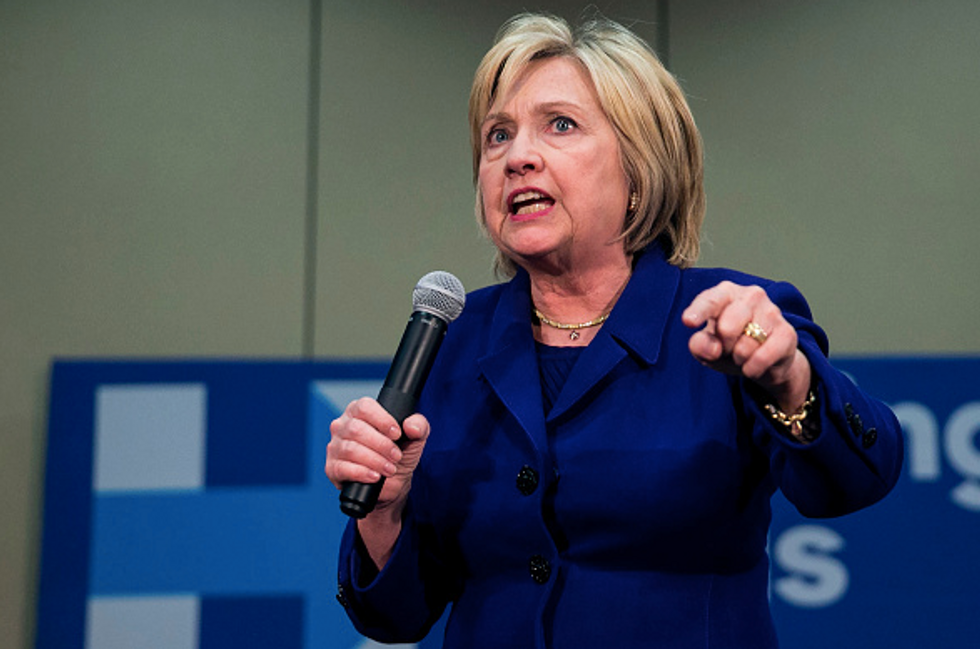 Democratic presidential candidate Hillary Clinton speaks during an organizing event, Wednesday, Jan. 20, 2016, in Burlington, Iowa. (Al Drago/CQ Roll Call)
More from Maher's Hollywood Reporter essay:
I've told my audience, who are overwhelmingly for Bernie: If you're on a plane and they don't have your first choice — the fish — eat the chicken! That's Hillary; no one is exactly excited, but that's not all her fault. She's been around forever, so people tend to take her good points — her accomplishments, her deep knowledge of policy — for granted, and she's been demonized more than anyone ever by the right wing. If Bernie doesn't get the nomination, really, eat the chicken.

[…]

Hillary Clinton is still playing that kind of politician, the one who never upsets anybody, who always says the thing that no one can quite attack, so she comes off in this new era as inauthentic and just unappetizing to watch. I think all the enthusiasm that people wanted to have for Hillary Clinton — the first woman president! — they're having trouble mustering because of the way she campaigns and because Bernie is more exciting.
In an accompanying interview Maher did with THR the comedian claims Clinton's "big problem" is presenting herself as "real" and genuine. Watch below (Warning: Some strong language):
You can read the entire piece here.
---