A Maryland sheriff says two deputies have died after they were wounded by a gunman who opened fire inside a crowded restaurant and got into a shootout with deputies.
Harford County Sheriff Jeffrey Gahler said Wednesday night that authorities identified the shooter and he had outstanding warrants for his arrest in Florida and Harford County. The sheriff says a loaded handgun was recovered from him.
Sheriff Gahler is sad to announce that both Deputies injured in today's incident have succumbed to their injuries. #HCSO

— Harford Sheriff (@Harford_Sheriff) February 10, 2016
Authorities say the gunman shot a sheriff's deputy in the head inside a Panera restaurant at lunchtime Wednesday and wounded another deputy during a shootout near the shopping center where the restaurant was located.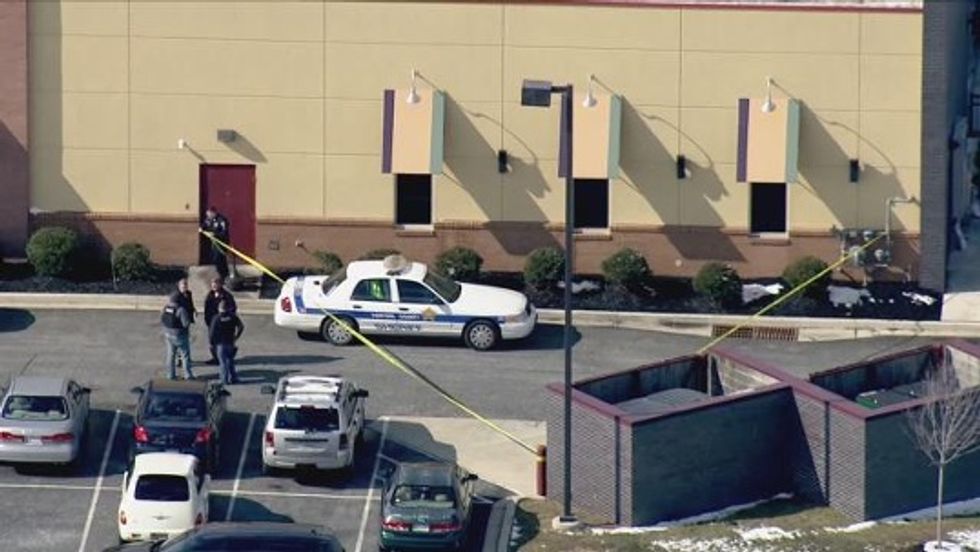 Image source: WBAL-TV
No bystanders were hurt.
This post has been updated.
–