LONDON (AP) — British health authorities have laid criminal charges against producers of "Star Wars: The Force Awakens" over an on-set accident in which Harrison Ford broke his leg.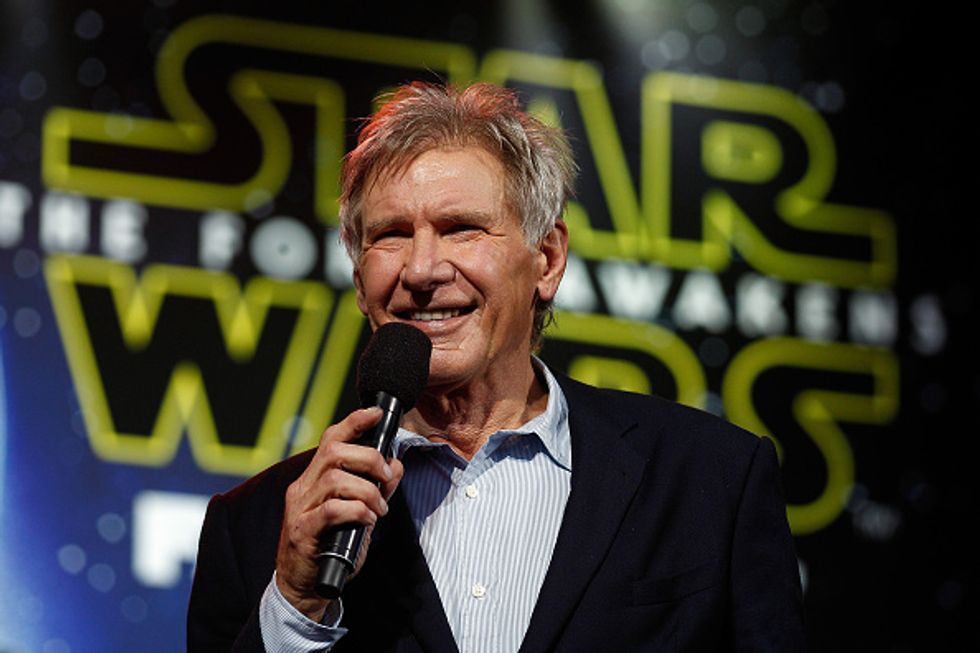 Harrison Ford attends the 'Star Wars: The Force Awakens' fan event at Sydney Opera House on December 10, 2015 in Sydney, Australia. (Getty Images)
The actor was struck by a hydraulic door on the set of the Millennium Falcon — his character Han Solo's spaceship — at Pinewood Studios near London in June 2014. He was airlifted to a hospital where he underwent surgery.
Production on the film was suspended for two weeks after the injury.
The Health and Safety Executive said Thursday that it had charged Foodles Production (UK) Ltd. — a subsidiary of the Walt Disney Co. — with four breaches of workplace health and safety laws.
The first court hearing in the case is scheduled for May.