After being admonished by a federal judge, the State Department has offered to release 550 of former Secretary of State Hillary Clinton's emails on Saturday, which comes on President's Day weekend and just one day before Valentines Day.
About 3,700 emails would remain. A previous Clinton email drop came on New Year's Eve.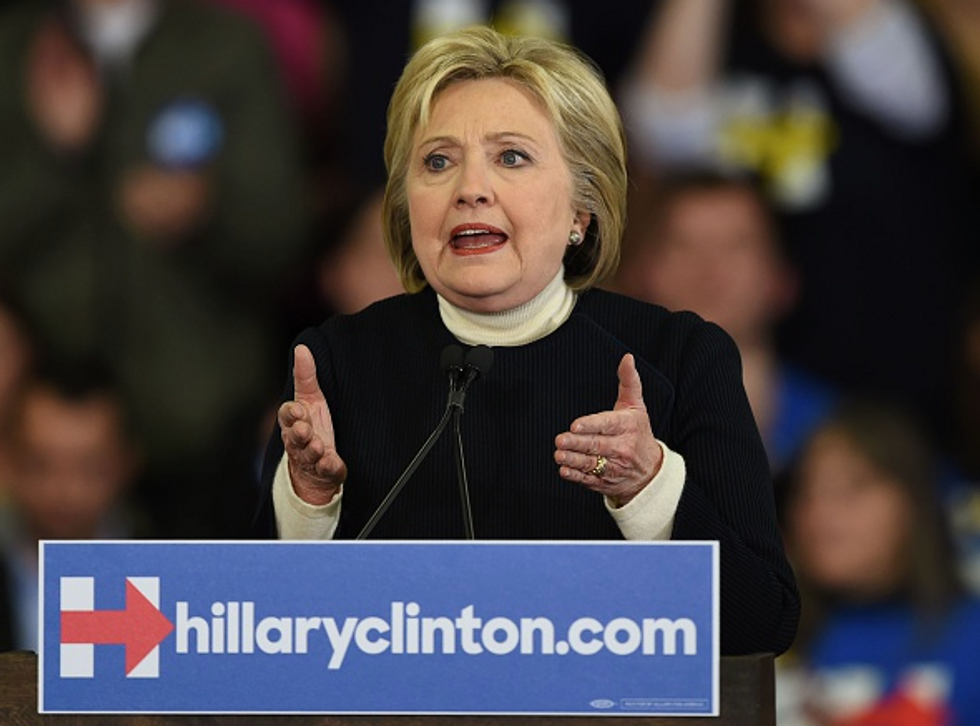 Democratic presidential hopeful Hillary Clinton speaks at her primary night party February 9, 2016 at Southern New Hampshire University in Hooksett, New Hampshire. Clinton, who suffered a deflating if expected defeat to Bernie Sanders, put a brave face on the loss and admitted she had some work to do as the campaign moves south. / AFP / Don EMMERT (DON EMMERT/AFP/Getty Images)
Holidays and weekends are typically not a time most Americans are closely watching political news. The email release will also come the same day as a Republican presidential debate in South Carolina.
Earlier this week, the FBI referred to the investigation into handling of classified information on Clinton's private email server as a "law enforcement" matter, in contrast to Clinton, who has tried to dismiss the FBI's inquiry as a routine security review.
The State Department was under court order to release all of Clinton's emails by Jan. 29. However, the department has argued it needs more time to determine what is and isn't sensitive information. The State Department recently announced 22 emails were top secret and could not be released to the public.
U.S. District Judge Rudolph Contreras ordered the State Department to release Clinton's emails in monthly installments last spring as part of a Freedom of Information Act lawsuit. On Tuesday, he admonished the department to expedite its release. At the Tuesday hearing, the State Department contended it would not be possible to release any more emails by Feb. 18, but that argument was adjusted Wednesday to allow the release of 550.
(H/T: CNN)