The ball in New York's Times Square isn't all that's dropping Thursday night.
The State Department plans to release thousands of Hillary Clinton emails on New Year's Eve — when most Americans aren't paying attention.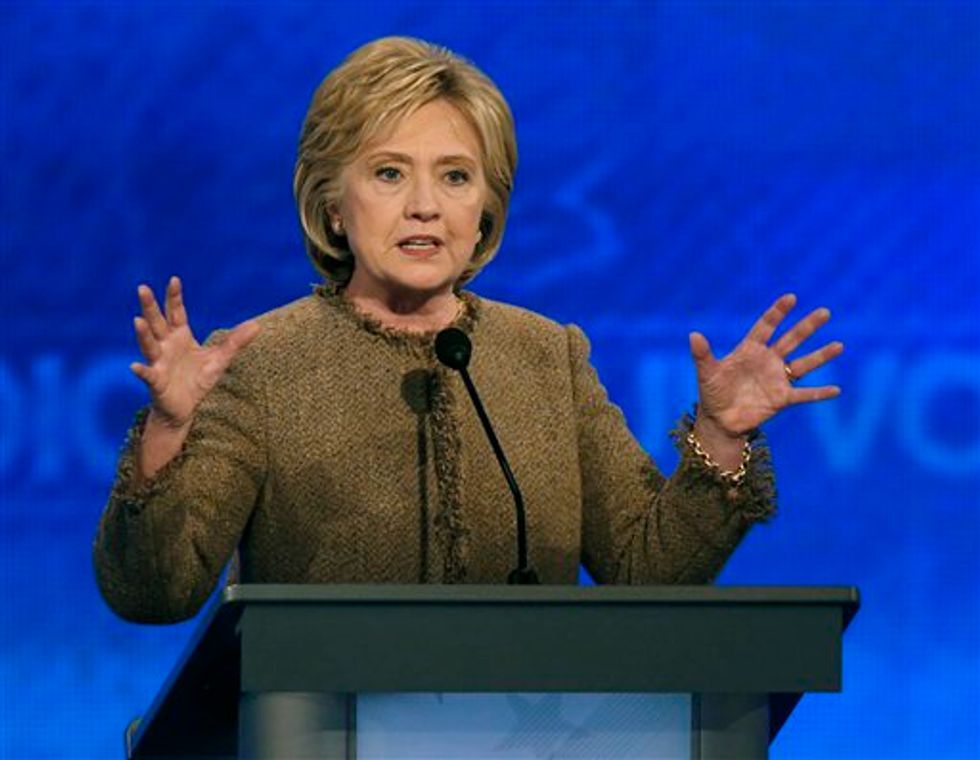 . (AP Photo/Jim Cole)
The emails are in response to a Freedom of Information Act lawsuit. By law, federal agencies can wait until the end of the month to provide information. The final batch is set to be released on Jan. 29, 2016, meaning 55,000 pages of records will be posted online for review.
In some ways, it marks a fitting end to the year for Clinton, whose political year was dominated by stories about emails kept on her private server while she served as secretary of state. The FBI is investigating whether any classified information was transmitted.
This marks the eighth release of Clinton emails this year. The first came in May, with fewer than 300 messages, pertaining to the Benghazi terrorist attacks. She provided 11 hours of testimony to the Benghazi committee in October.
—