© 2023 Blaze Media LLC. All rights reserved.
Blaze TV Host Tomi Lahren Goes on TMZ to Respond to Alleged Death Threats Made Against Her After Blasting Beyonce
"You're bullies."
Blaze TV anchor Tomi Lahren responded Thursday after getting alleged death threats for criticizing Beyonce's Super Bowl halftime show performance.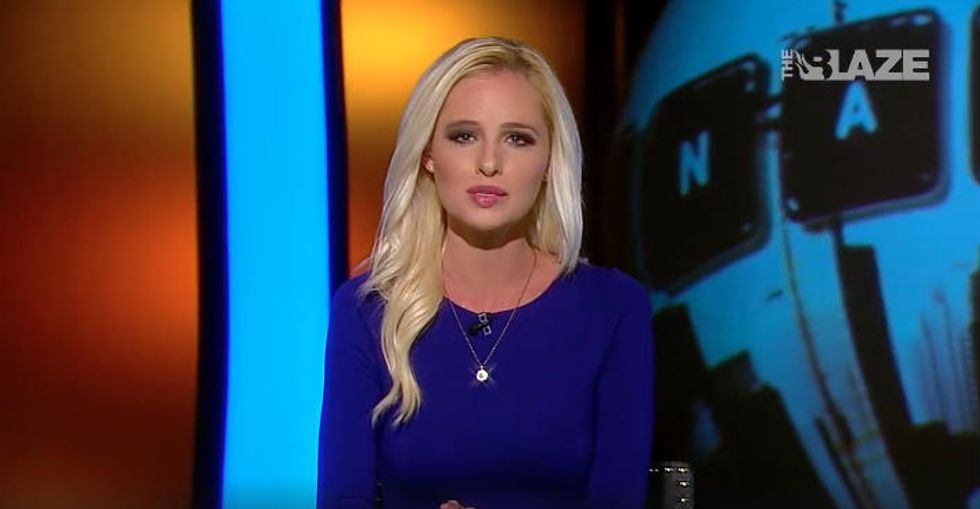 Blaze TV anchor Tomi Lahren (Image source: TheBlaze TV)
"I expressed myself," Lahren told TMZ. "I'm using my First Amendment right to do so. And those that want to attack my using their First Amendment rights? Go for it. But I would just suggest that they do it in a way that wasn't violent or in the use of profanity, but I guess that might be too much to ask for some of these fans."
Lahren was defending statements she made on TheBlaze TV earlier this week, in which she blasted Beyonce for promoting the "violent" message espoused by the Black Panthers, rather than encouraging one of peace, during her Super Bowl 50 halftime show.
Lahren also pushed back against her critics in statements she posted to Facebook on Wednesday, saying the "nasty comments" she received on social media do not scare or intimidate her, and that they won't silence her.
"You're bullies," Lahren said in the clip.
BeyHive Take Note

Truth is, some of you aren't interested in a real conversation about race - you'd rather go on the attack for anyone that dares question your aggressive, divisive and damaging agenda.

Posted by Tomi Lahren on Wednesday, February 10, 2016
TheBlaze TV anchor appeared on TMZ Thursday, where she once again defended her comments.
"There are much better leaders out there to advance your message than the Black Panthers," Lahren told TMZ. "[Beyonce] wasn't saluting someone like Martin Luther King, [Jr.]. She was saluting a group that is known for violence and intimidation."
Watch the original Tomi clip below:
–
Want to leave a tip?
We answer to you. Help keep our content free of advertisers and big tech censorship by leaving a tip today.
more stories
Sign up for the Blaze newsletter
By signing up, you agree to our
Privacy Policy
and
Terms of Use
, and agree to receive content that may sometimes include advertisements. You may opt out at any time.