Taylor Swift and Kanye West have bad blood between them – again.
West infamously interrupted Swift's acceptance speech when she won Best Female Video at the 2009 MTV VMAs. A controversy ensued, but the two have since made a show of being friends.
However, on Thursday, while debuting his new album, "The Life Of Pablo," West surprised some fans by reigniting his feud with Swift.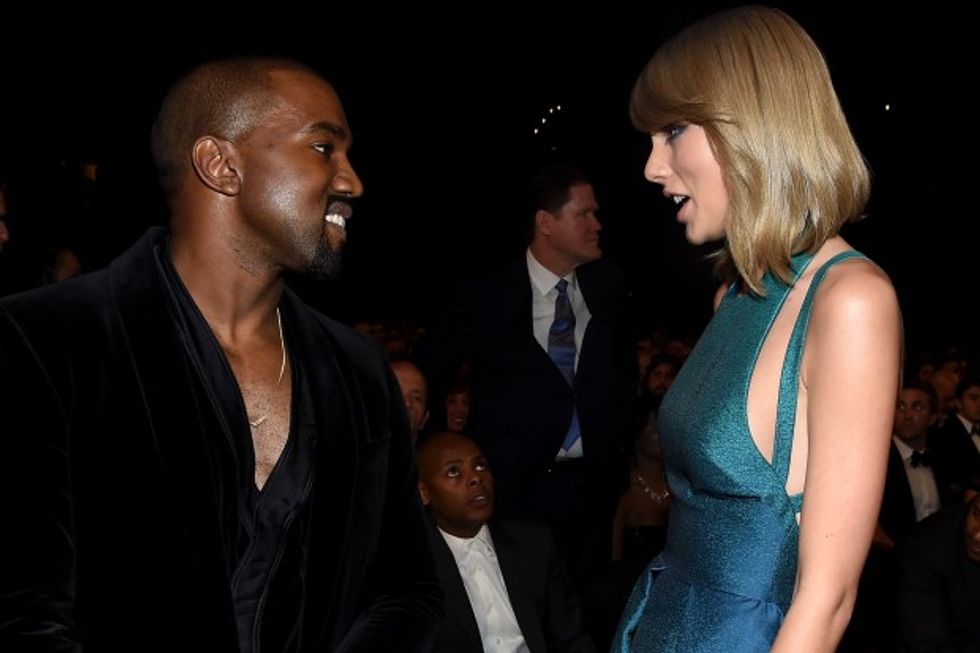 LOS ANGELES, CA - FEBRUARY 08: Recording Artists Kanye West and Taylor Swift attend The 57th Annual GRAMMY Awards at the STAPLES Center on February 8, 2015 in Los Angeles, California. (Photo by Larry Busacca/Getty Images for NARAS)
The song "Famous" contains a crude lyric about Swift in addition to the claim that West "made that b***h famous."
Swift's brother Austin Swift wasn't having any of it.
"Getting a head start on some spring cleaning..." was Austin's caption to a video of himself throwing away his Yeezy sneakers, a shoe line associated with West.
"Here we go again," he added.
West attempted to defend himself in a Twitter rant.
In a statement to Entertainment Weekly, a spokesperson for Swift said that "Kanye did not call for approval" about the song.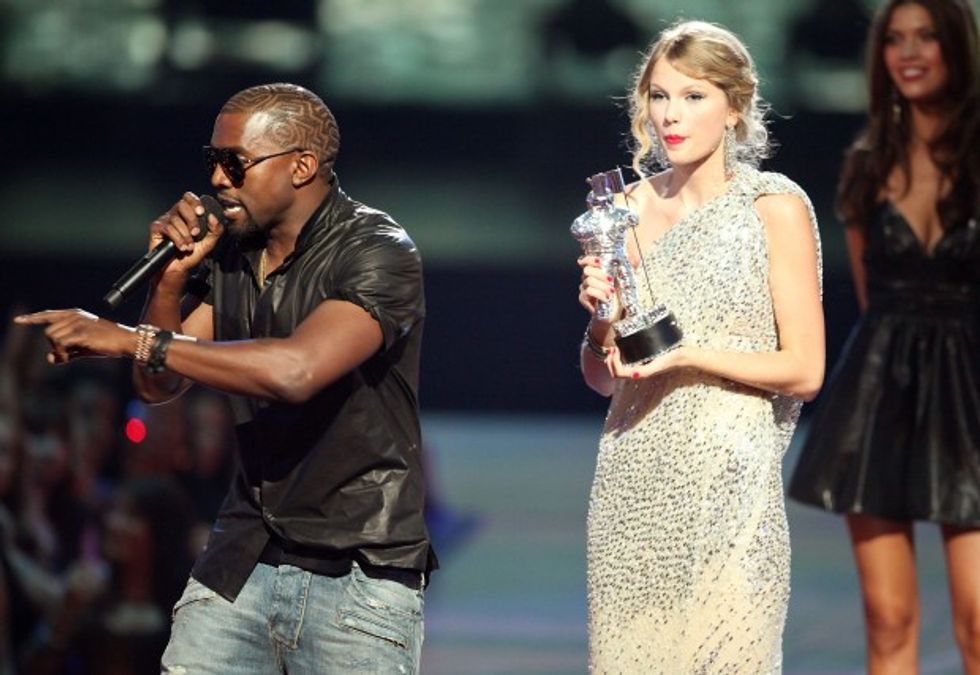 NEW YORK - SEPTEMBER 13: Kanye West (L) jumps onstage after Taylor Swift (C) won the 'Best Female Video' award during the 2009 MTV Video Music Awards at Radio City Music Hall on September 13, 2009 in New York City. (Photo by Christopher Polk/Getty Images)
The spokesperson added that West did "ask Taylor to release his single 'Famous' on her Twitter account."
"She declined and cautioned him about releasing a song with such a strong misogynistic message," the representative added. "Taylor was never made aware of the actual lyric, 'I made that b***h famous.'"