Kanye West's new album, "The Life of Pablo," has received a lot of buzz since its weekend release on the artist-owned streaming app, Tidal, but not for reason's one would think.
West recently tweeted that his album would never be sold on traditional online music platforms like iTunes but would be available exclusively on Tidal, which requires a membership fee of between $9.99 and $19.99 per month.
The BBC reported Tuesday that the album has been pirated more than 500,000 times since its release just three days ago.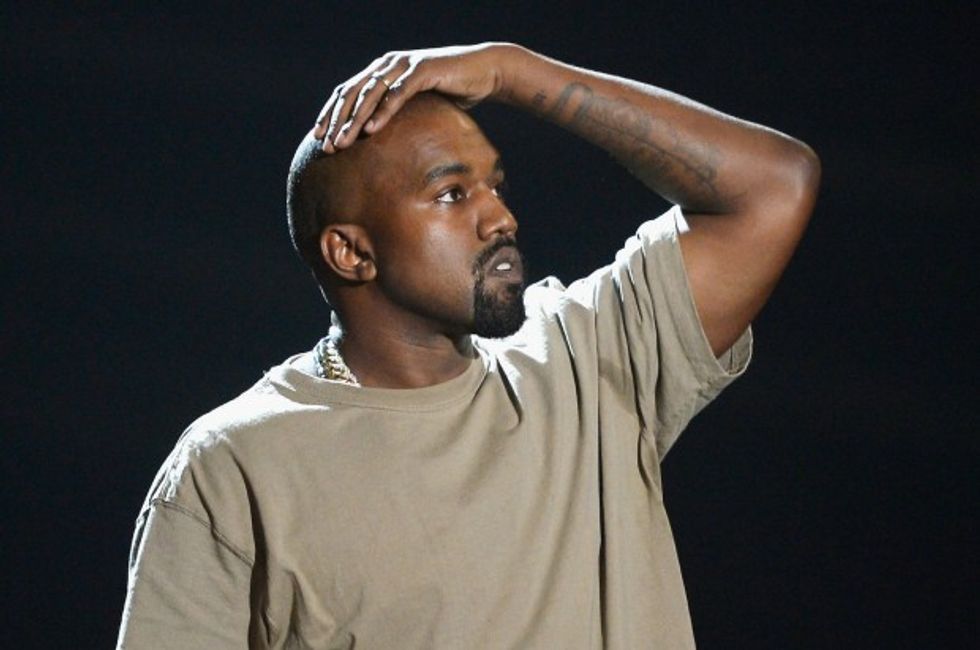 Vanguard Award winner Kanye West speaks onstage during the 2015 MTV Video Music Awards at Microsoft Theater Aug. 30 in Los Angeles. (Kevork Djansezian/Getty Images)
According to the BBC, "The Life of Pablo" appears twice on The Pirate Bay's 10 most downloaded items list, and the Recording Industry Association of America (RIAA) has filed nearly 20 reports to Google, requesting the removal of various websites illegally hosting the album or segments of it.
A member of Torrent Freak told the BBC that such removal tactics have become "costly and increasingly pointless," as illegal links often reappear "instantaneously" after they are removed. He said the mass pirating surrounding Kanye's new album was unlike anything he'd seen before.
"Generally, we don't track music releases closely, so I'm not calling any records," he told BBC. "However, I haven't seen numbers this high before for a music release — not with Adele either."
According to XXL magazine, many of the illegal downloads are likely coming from fans who were unable to access the album via Tidal, despite the platform's exclusive hosting rights.
(H/T: XXL)