He's known around the Lockland, Ohio, neighborhood as "a guy who welcome[s] everyone" but doesn't shrink back when trouble comes.
"He's a defender," Dwayne Palmore told WCPO-TV of his neighbor. "He defends his community, he defends himself."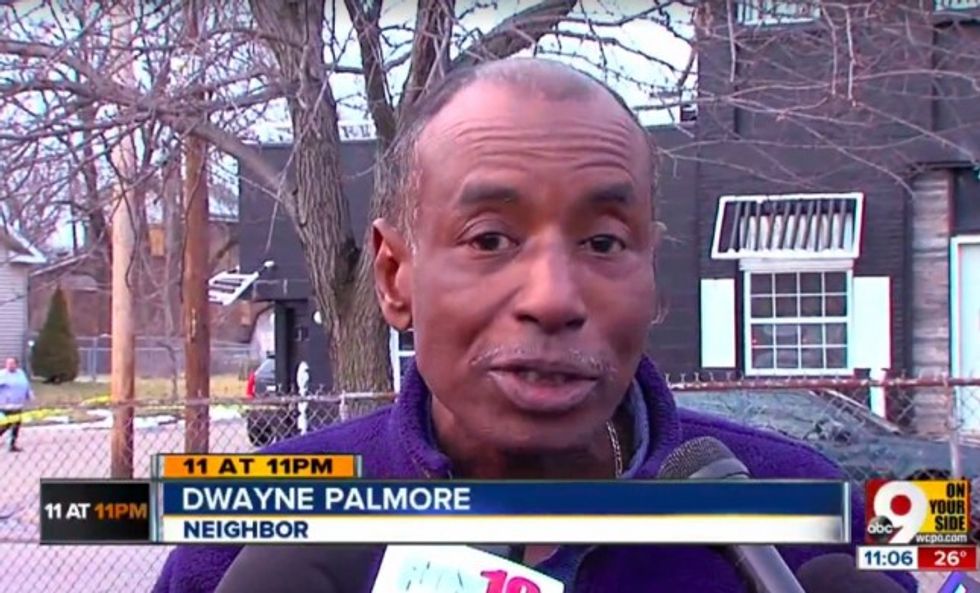 Image source: WCPO-TV
With such a reputation, you'd think anyone with ill intent would think twice about causing trouble in the guy's orbit — much less at his own house on Maple Street.
But police said that's exactly what happened Tuesday afternoon.
Witnesses told police three or four people pulled up to the unnamed man's house in a gold car, WCPO reported — and when one of them invaded the house wielding a knife, the neighborhood defender fatally shot him.
At that point the accomplices took off, the station said.
"I need an ambulance, and I need the police here," the man said during his 911 call. "A guy just tried to come in here and cut my throat, and he's dying on the floor."
When cops arrived, they found the intruder lying dead with a bullet wound to the chest, along with the knife used in the invasion and a gun.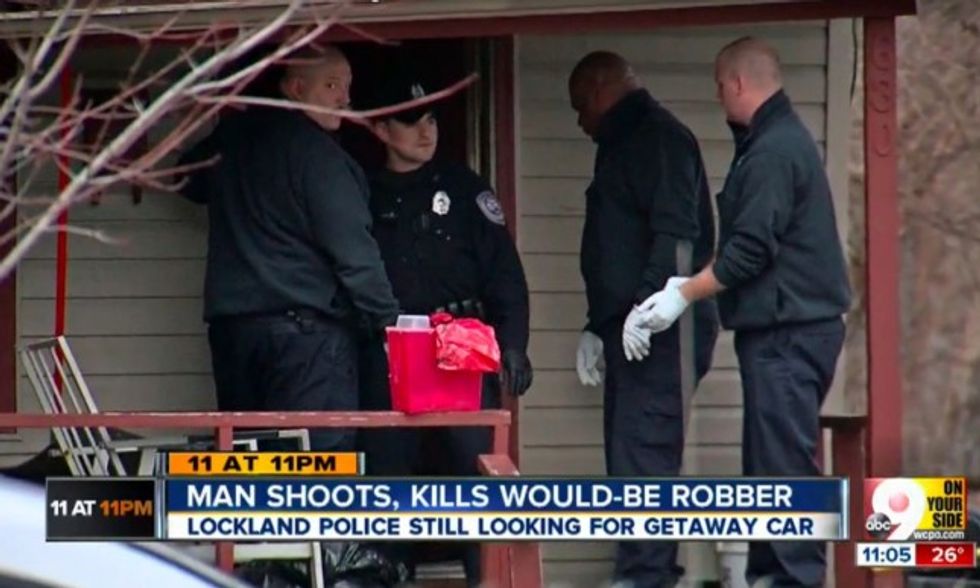 Image source: WCPO-TV
Investigators told the station that the resident and intruder didn't know each other; Lockland police didn't immediately recognize the intruder, either, the station added. The man who fired the shot is cooperating with police.
Lockland Police Chief James Toles told the station police are likely going to treat the matter as a case of self-defense after a "robbery that went bad."
Palmore told WCPO the culprit was probably from somewhere else because "if the [intruder] knew [my neighbor] personally, this wouldn't have happened."
"What would you do if someone came into your home?" he added.