SENECA, S.C. — With only a few days to go before the South Carolina primary, both GOP Sens. Marco Rubio (Fla.) and Ted Cruz (Texas) will have some help on the presidential campaign trail from a fellow senator: Utah's Mike Lee.
A Washington, D.C., source close to Lee told TheBlaze that the Republican lawmaker is "a friend of both, endorser of neither," when asked about Lee's unusual appearance with two GOP presidential hopefuls.
"He does think there are really only two choices for conservatives — Ted and Marco," the source said. "We have to wake up the conservatives and evangelicals who think [Donald] Trump is an OK choice for them."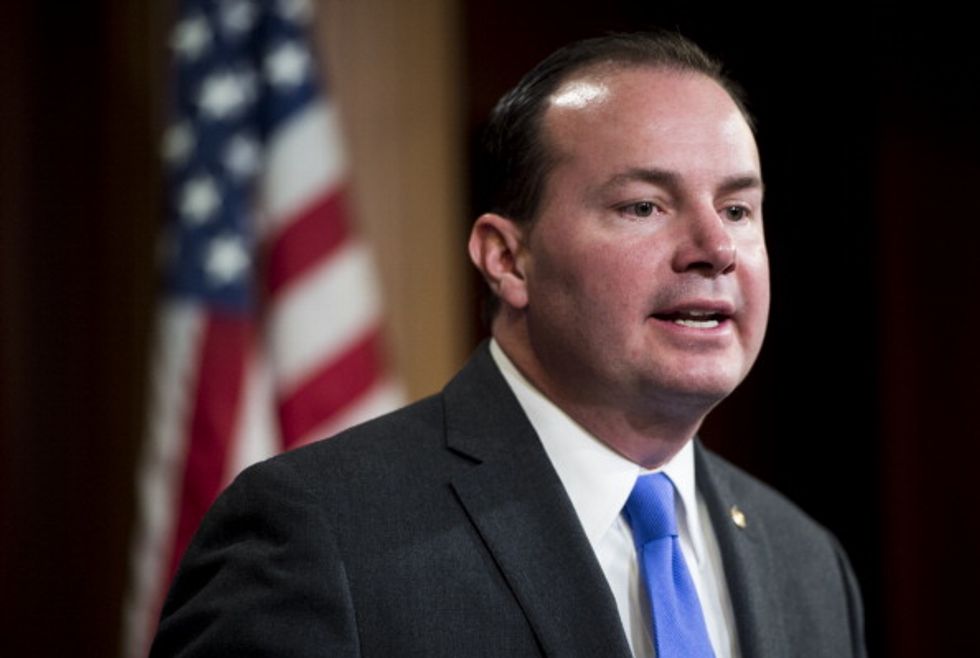 Utah Republican Sen. Mike Lee (Bill Clark/CQ Roll Call)
The source added that "by the senator hitting both Cruz and Rubio events, he can still call all conservatives to rally around the principles and policies that will restore the country."
According to Lee's schedule, he will appear with Rubio Thursday morning at a CrossFit location in Greenville, South Carolina, and with Cruz Thursday afternoon at Mutt's BBQ in Easley, South Carolina. Lee will also speak at the Conservative Review Convention Thursday evening in Greenville.
"I hope conservatives have learned the lesson that anger is not an agenda, frustration is not a platform and when we fail to offer a bold, conservative agenda, the liberal left wins, government grows and the poor and middle class continue to suffer," Lee said.
"Sens. Rubio and Cruz both espouse the conservative principles and policies I believe are necessary to get the country moving in the right direction," Lee also said. "I firmly believe that the country's conservatives, led by a truly conservative president, offer our best hope of creating upward mobility for the poor, real opportunity for the middle class, and ending the unfair perks for the wealthy and well-connected."
According to Real Clear Politics' aggregated polling data, Trump is leading in South Carolina ahead of Saturday's contentious primary with 35.0 percent. Cruz follows with 17.8 percent, and Rubio is in third with 16.0 percent.
—
Follow Kaitlyn Schallhorn (@K_Schallhorn) on Twitter