Hany Baransi, the owner of an Ohio restaurant that was the scene of a possible lone-wolf terrorist attack, told WBNS-TV that he is considering moving back to his native Israel because he no longer feels safe in the United States.
TheBlaze previously reported that police responded to a report that a man wielding a machete was attacking patrons at Nazareth Restaurant and Deli on Feb. 11. Police shot and killed the perpetrator of the attack that wounded four people. Authorities identified the suspect as Mohamed Barry.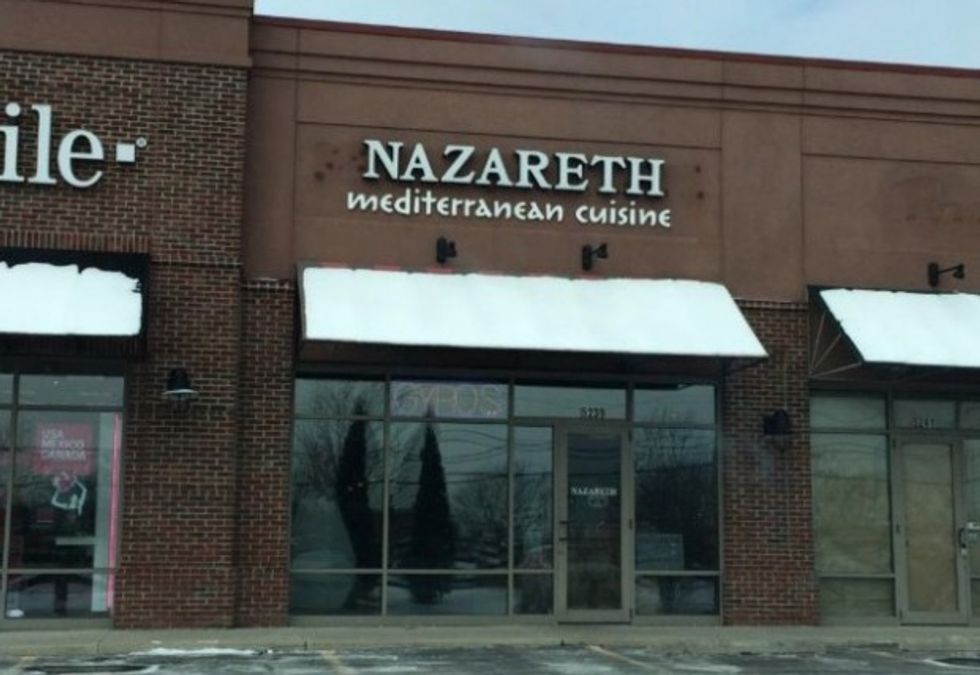 Nazareth Restaurant and Deli (Image source: WBNS-TV)
According to WBNS, Barry, who was in the country on a green card, screamed "Allahu Akbar" prior to his death. The incident is still under investigation, but Columbus police and the FBI "have not ruled out terrorism."
Baransi previously told local media that he wanted to close the business and leave the country, but he now says that his wife is trying to talk him out of leaving. He says that the restaurant will reopen Friday and remain open in the interim while they decide what to do.
"I need some time," Baransi told the Columbus Dispatch. "I want to come back for my people but something's bothering me, I don't know what it is. There's a lot of things to deal with."
"I'm concerned of putting them at risk," he said of his employees and customers.
He said that he and his wife are still trying to decide the best course of action.
"My wife told me to use my head, not my heart, and I always listen to my wife," he said. "We'll take it day by day."
Baransi said that he believes the violence was an act of terror and that his business was targeted because he hangs an Israeli flag inside.
"I come from the Middle East," he told WBNS. "I come from Israel. And, this has been a big thing here. People ask me 'Where are you from?' I'm from Israel. Sometimes it offends people. I don't know but I still am. I'm not going to change. I am what I am."
According to WBNS, all four of those wounded during the attack are expected to recover.