A California man will spend more than a decade behind bars after police say he posed as a modeling agent, took pictures of nude women and then threatened to released the pictures if the women didn't have sex with him.
Maverick Mendez Rosales, 24, of San Diego pleaded guilty to oral copulation, sexual battery and human trafficking of a minor in January. He was sentenced Wednesday to 11 years and four months in prison.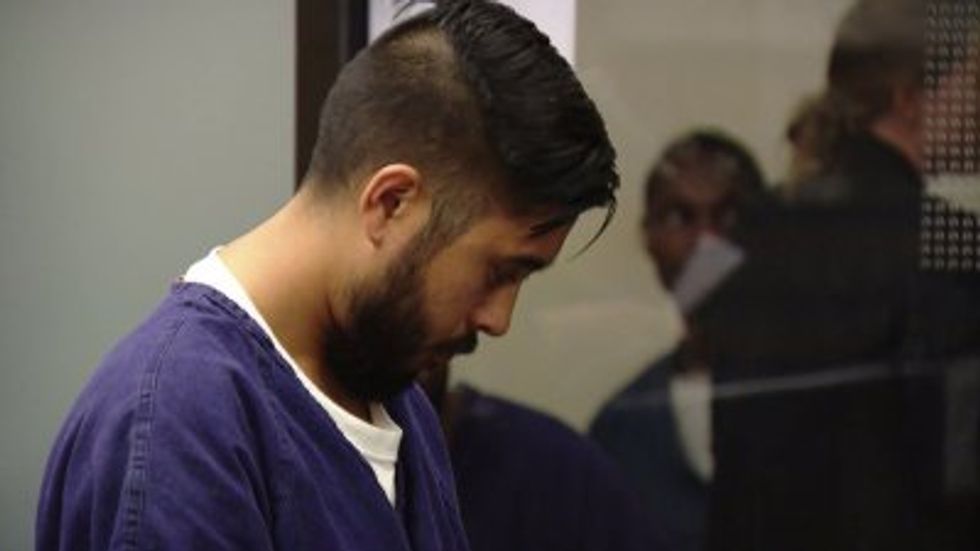 Maverick Mendez Rosales (Image source: KSWB-TV)
"He used social media and created a fake modeling company and pretended to be different people over text messages and computers," Deputy District Attorney Martin Doyle told KNSD-TV.
"He used those provocative pictures to extort money and sexual acts out of them," Doyle added, according to KSWB-TV.
Rosales reportedly solicited the women using websites such as Facebook and Craigslist. At least three women were photographed nude and then extorted, one of them for at least two years.
Doyle said Rosales had been running the scheme for up to seven years, since he was in high school.
Rosales told the women that unless they performed sex acts with him, he would release the photos on the Internet or to their families. The women were also told they could pay him money to keep the photos from being released.
Rosales was initially charged with extortion, two counts of oral copulation by duress, one count of rape by duress and sexual battery. He pleaded not guilty to those charges in exchange for the plea deal.
(H/T: KNSD-TV)