Adult film star Amy Lindsay, an actress featured in what became a controversial Ted Cruz presidential campaign ad, has serious disdain for the Clintons.
In a new tell-all interview with the Daily Caller, Lindsay explained her sentiment and went after former President Bill Clinton for his history of sexual baggage, saying he "destroyed real lives."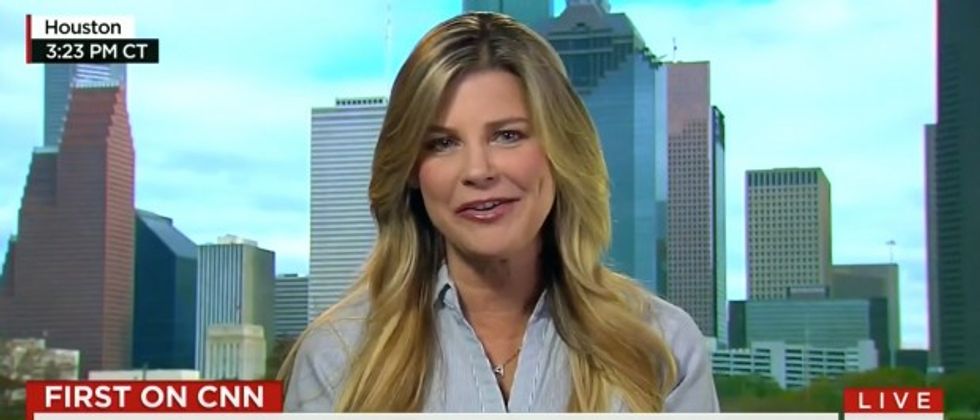 Amy Lindsay (Image source: CNN)
"Bill Clinton had real sex with real people, it destroyed real lives," she said, adding that what she did on camera was different, because she participated in consensual, simulated acts.
But the fact that Hillary is even being considered a legitimate candidate for president is what Lindsay said "blows" her mind.
She said, "All of her stuff that woman has been involved in, to me, is just disgraceful, absolutely disgraceful, and you know, in light of all of this, the emails and our national security and all of this other stuff, the fact that she's running for president blows my mind."
According to the Daily Caller, Lindsay's animosity for Clinton stems from "Clinton's defense of an accused child rapist in 1975 and her role in destroying the accuser's reputation."
However, Lindsay emphasized that she is not against a woman becoming president — she's just against Hillary becoming president.
—
Follow the author of this story on Twitter and Facebook:
[facebook //www.facebook.com/plugins/like.php?href=