GREENVILLE, S.C. – Talk radio host Mark Levin seemed to all but endorse Texas Sen. Ted Cruz for president at the Conservative Convention Thursday, but stopped short of naming names.
Levin asserted to about 5,000 people gathered for the event that "it's time for all conservatives to come home now and do the right thing."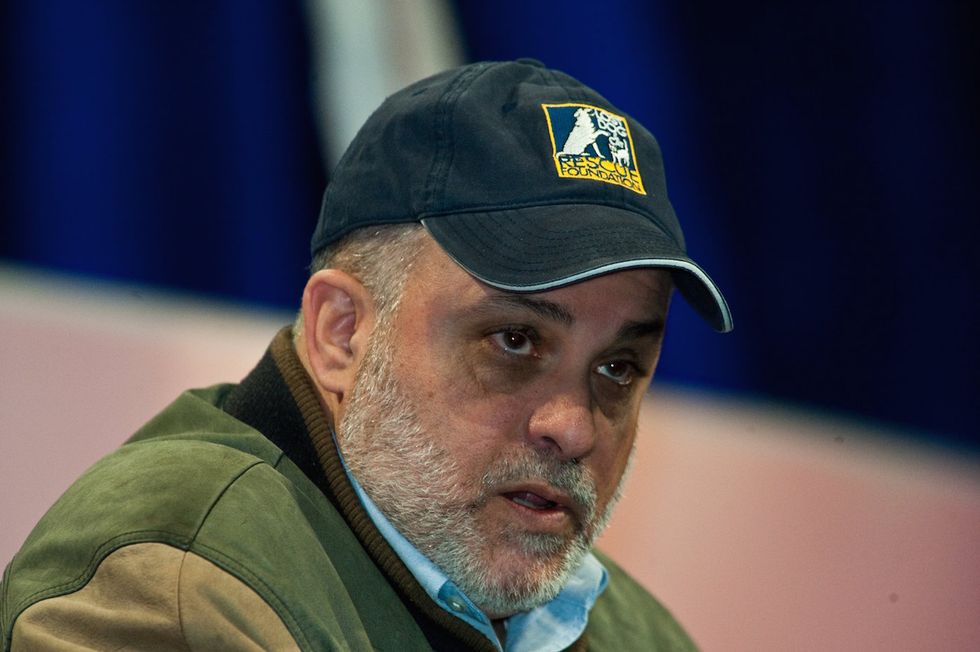 (NICHOLAS KAMM/AFP/Getty Images)
Levin, a constitutional attorney, seemed to make a contrast between the top two Republican presidential contenders – Cruz and real estate billionaire Donald Trump. However, he didn't directly mention their names.
TheBlaze asked Levin after the speech if he was endorsing Cruz, and Levin responded, "I said what I said."
During the remarks though, he made a stealth mention of a candidate who didn't have conservative positions before running for president.
"Way too many American patriots and conservatives are prepared to surrender their liberty, are prepared to accept the muddle of candidates running in this primary that reached a conversion to some principles that they never held before in their lives," Levin said.
Trump was previously on record as being pro-abortion rights and opposed to gun rights, but, since launching his presidential bid, has campaigned as pro-Second Amendment and pro-life. However, he still supports federal funding for Planned Parenthood.
"This is not a time to take chances," Levin said. "We are not befuddled or confounded about this, are we?"
The audience shouted, "No!"
"We've said time and time and time again we need a conservative, haven't we?" Levin asked. The crowd responded, "Yes."
Levin continued, "We have a conservative, don't we?" But he didn't say who that conservative was. Nevertheless, Cruz is widely considered the most conservative candidate in the GOP field.
The crowd responded, "Yes." And others shouted, "Cruz."
"It's time for all conservatives to come home now and do the right thing and if you are conservative, you know what the right thing is, and you know what I mean," Levin asserted.
The conservative radio personality wasn't big on naming names in general. At one point, he apparently talked about Presidents Calvin Coolidge and Ronald Reagan.
"So we've had basically two conservative presidents in the past century who held office for 15 years combined," he said. "What do you say we elect a third one?"
—