GREENVILLE, S.C. – Texas Sen. Ted Cruz said what's at stake in the battle over the Supreme Court and what could be at stake in the presidential election is the Bill of Rights.
"Our very bill of rights hangs in the balance," Cruz told about 5,000 people gathered for the Conservative Convention two days ahead of the South Carolina primary. "We are one vote away from a radical 5-4 majority."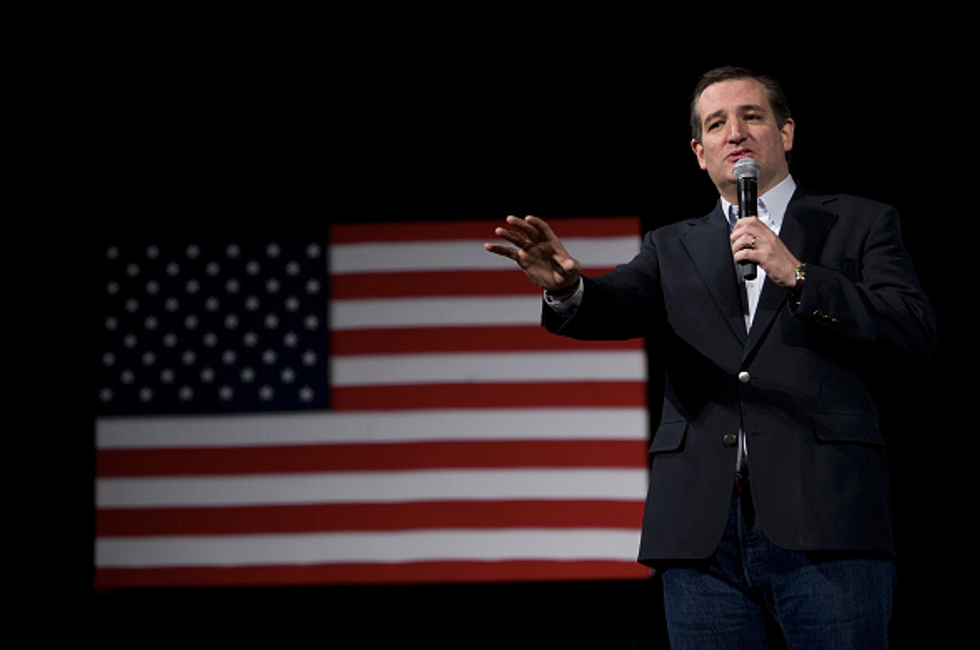 Senator Ted Cruz, a Republican from Texas and 2016 presidential candidate, speaks during a campaign event in Aiken, South Carolina, U.S., on Monday, Feb. 15, 2016. Cruz trails front runner, Donald Trump, in South Carolina with support from 20 percent of South Carolina voters, according to a CBS News poll. (Daniel Acker/Bloomberg via Getty Images)
Cruz was speaking about the vacancy on the court left after the death of Justice Antonin Scalia. With a 4-4 split between liberals and conservatives, an appointee by President Barack Obama would tilt the court left for decades.
Trailing Donald Trump in the polls, Cruz asserted that he was the only candidate who could be trusted to nominate strict constructionist justices to the bench.
"Scalia was a lion of the law," Cruz said. "As Reagan was to the presidency, so Scalia was to the Supreme Court."
Cruz noted a series of 5-4 decisions in recent years that could easily be reversed.
These included upholding the federal ban on partial birth abortion, siding with gun rights advocates in two Second Amendment cases, and religious freedom rulings.
"We are one liberal justice away from the Supreme Court ordering abortion on demand up to delivery with taxpayer funding," Cruz asserted.
Cruz added, "We are one liberal justice away from court mandating that 10 Commandment monuments across the country be torn down."
—