Former Florida Gov. Jeb Bush suspended his campaign Saturday night after a painful loss in South Carolina.
The candidate was considered an early frontrunner but was unable to gain traction in Iowa, New Hampshire or South Carolina.
"The presidency is bigger than any one person, and it's certainly bigger than any candidate," Bush said.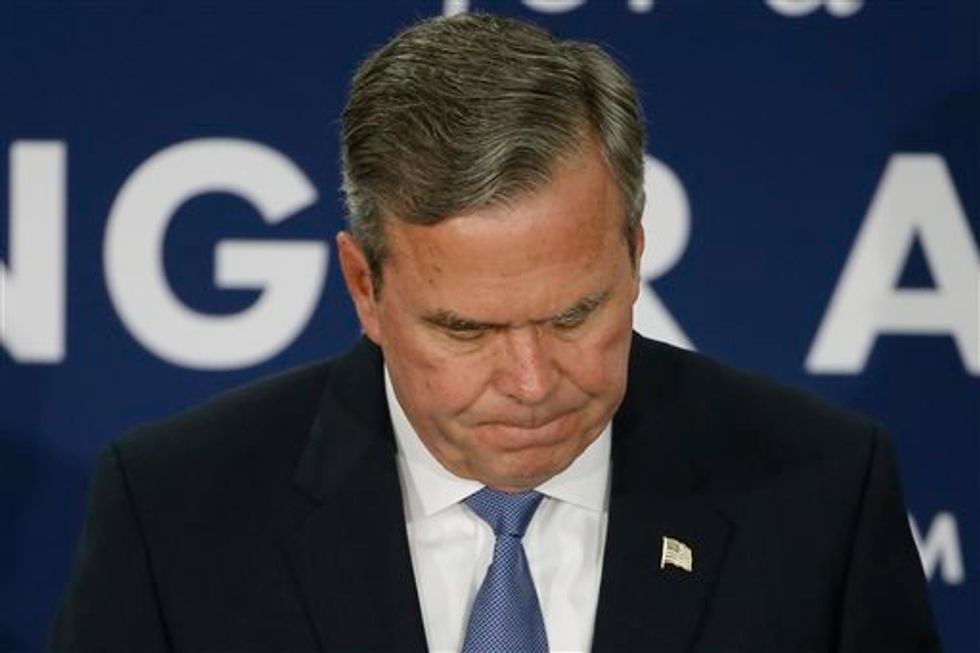 Jeb Bush drops out of the race at his primary rally in Columbia, S.C. on Saturday. (AP/Matt Rourke)
The son of former President George H.W. Bush and brother of former President George W. Bush credited his family members as inspirations in his speech.
"I've had a front-row seat to this office almost my entire life," Bush said. The office of the president is bigger than any one man, he said, and the next president should understand that "whoever holds it is a servant, not the master."
Bush, who's been an outspoken critic of businessman Donald Trump throughout the campaign, but he said Saturday that he respects the voters' decision.
"The people of Iowa, New Hampshire and South Carolina have spoken," he said. "So tonight, I am suspending my campaign."
Bush didn't make an endorsement of another candidate in his speech.
—
Follow the author of this story on Twitter and Facebook:
[facebook //www.facebook.com/plugins/like.php?href=